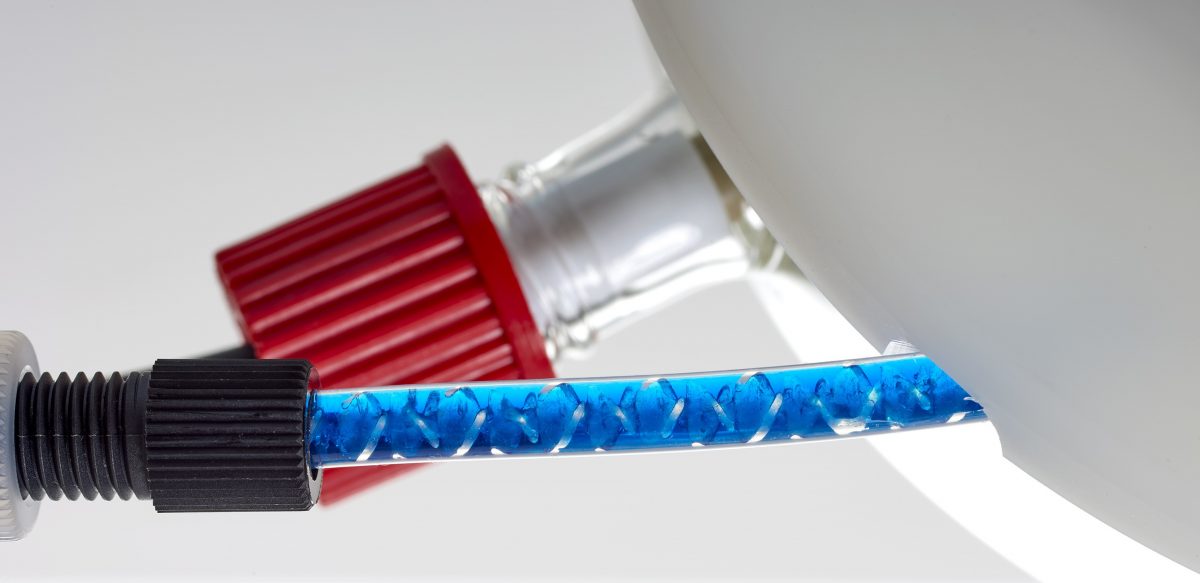 Vapourtec's booth (N100) at the forthcoming Chemspec Europe event (Munich, 31st May to 1st June) will be a hive of activity with a number of new flow chemistry innovations showcased.
Vapourtec Sales Manager Stacey Crane explained: "We will be exhibiting our R-Series system with the high flow rate, fully acid resistant pump module, capable of pumping up to 50 ml/min. "In addition our new large diameter tubular reactor for rapid mixing will also be on show. It featured in recent Vapourtec application notes on Amide formation and palladium on charcoal slurries in flow hydrogenation.
"Visitors to Chemspec Europe will also get a preview of the flow reactors from our pilot scale system. This exciting system is currently in development at Vapourtec. "The event will include a Continuous Flow Chemistry for Industrial Processes Symposium organised by the Royal Society of Chemistry where attendees will be able to hear from experts in the field including Christian Hornung from CSIRO. "Vapourtec are excited to be exhibiting at Chemspec the international exhibition for fine and speciality chemicals" added Stacey.
The Vapourtec R-Series is a flexible, precise and robust system that is used in industrial, pharmaceutical and university labs across the globe. Vapourtec technology has been cited in over 250 peer review publications, almost three times that of its nearest competitor.
Established in 2003, Vapourtec design and manufacture flow chemistry systems for a wide variety of sectors including education, pharmaceutical and industry with their technologies used by all of the major pharmaceutical brands.
To arrange a meeting at the event please contact Email Stacey Crane
To read more about discussions on flow chemistry technology at Chemspec click here