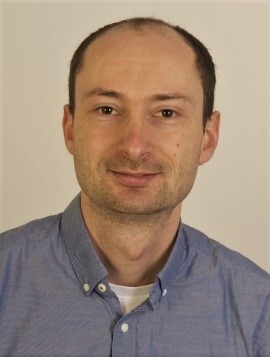 Vapourtec are excited to announce that eminent scientist Dr Marcus Baumann, Assistant Professor of the School of Chemistry at the University of Dublin (http://www.ucd.ie/research/people/chemistry/drmarcusbaumann/) will be presenting at an upcoming seminar in Seoul, South Korea on 23rd March. The seminar will be focused on the role and latest developments in flow chemistry, and Vapourtec Distribution Manager Dr Hannah Chilvers will also be presenting to showcase the Vapourtec product line.
Marcus has a strong background in flow chemistry and organic synthesis in flow, with over 10 years' experience and over 40 papers published. This included 4 years at the prestigious Ley Group at the University of Cambridge (http://www.leygroup.ch.cam.ac.uk/steve-ley) and a postdoctoral position within the respected Baxendale Group at the University of Durham (https://community.dur.ac.uk/i.r.baxendale/index.php).
Hannah Chilvers commented 'Vapourtec are honoured to have Marcus present at the seminar with us. We know his expert background will be a big attraction and the seminar will be well attended. We are expecting an audience from both experienced users of flow chemistry and those new to the field'. At the seminar Vapourtec will also be demonstrating the pioneering UV-150 LED photochemical reactor together with the versatile E-Series flow chemistry system.
Organised by Vapourtec's distributors, Marktech Trading Co Ltd, the seminar will be held at The K Hotel Seoul on the 23rd March 2018.
To see all Vapourtec distributors click here
To go directly to Vapourtec's Korean distributor click here
To see more about Vapourtec's easy-PhotoChem system click here