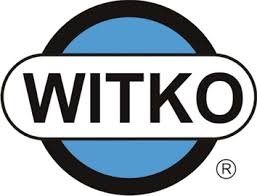 Vapourtec has secured its latest distribution agreement for the supply of Flow Chemistry systems with Polish specialist laboratory supplier WITKO. This agreement expands and strengthens Vapourtec's presence and distribution network across Europe.
Vapourtec Distributor Manager, Hannah Chilvers, commented 'We are delighted to be collaborating with WITKO to further enhance our presence in Europe. WITKO is a trusted partner and we know Vapourtec will be well represented in Poland and other markets that WITKO services. We are looking forward to a successful partnership and future.'
Founded in 1989, WITKO brings to the relationship over 30 years of experience in supplying and servicing specialised laboratory equipment to industrial, commercial and academic institutions across Poland. A team of experienced trained service engineers help customers to install equipment and get it operational, delivering results quickly.
WITKO's President, Sławomir Witkowski stated 'WITKO has been delivering solutions to various laboratories for ca 30 years. Thanks to Vapourtec our program will be extended by the versatile, modular flow chemistry systems which will allow us to fulfil a lot more customers' needs.'
The distribution deal with WITKO expands Vapourtec's presence in Europe and globally. Find out more about the Vapourtec global distributor network can be viewed here.
To find out more about Witko, click here
To find out more about Vapourtec global distributor network, click here