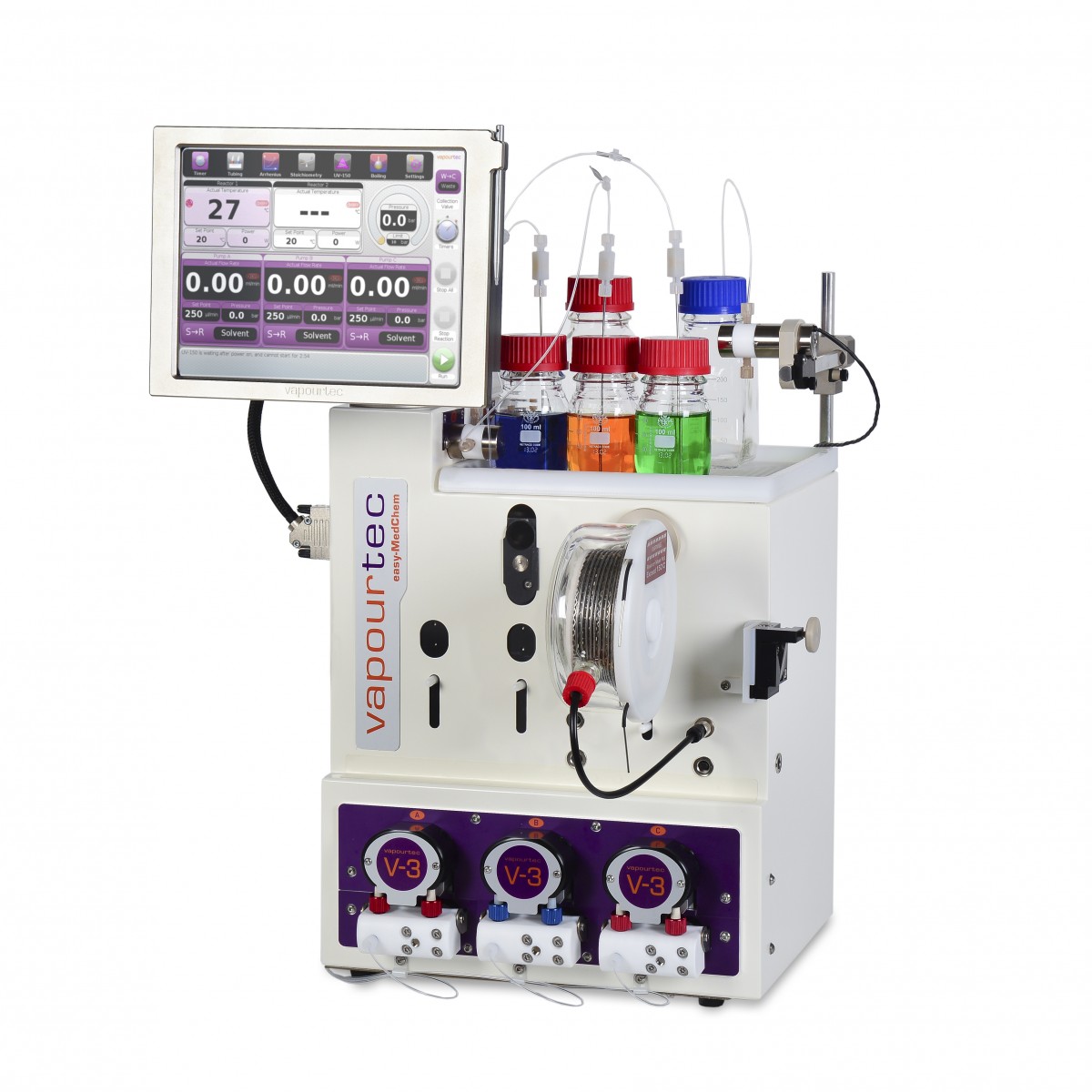 Continuous flow chemistry specialists Vapourtec and Pi Process Intensification will be showcasing their entry level easy-Medchem E-Series flow chemistry system together with their recently launched SF-10 lab reagent pump at the forthcoming Flow Chemistry India conference in Mumbai (17-18 January).
In addition Vapourtec Research Scientist Dr Ryan Skilton will be delivering a presentation in Mumbai entitled 'Applications of flow chemistry within industry and academia'.
Vapourtec Sales Manager Stacey Crane commented: "India is one of the fastest growing markets in the world for flow chemistry technology and we have established a successful foothold in recent years through our partnership with Pi Process Intensification and their CEO Vijay Kirpalani.
"We will be demonstrating our easy-MedChem system that is aimed at chemists looking to do initial reactions, followed by scale up optimisation. The system is easy to use, affordable and flexible with a reactor temperature that ranges from -70oC to 250oC.
"Our SF-10 laboratory reagent pump, also exhibited in Mumbai, offers both precision and versatility and opens up a broad range of important applications within biology and chemistry labs worldwide. Capable of delivering smooth flow at up to 10 bar pressure, the SF-10 boasts operating modes that include; constant flow rate, ramping flow rate, volume dosing, pressure controller and gas delivery.
"Dr Ryan Skilton's talk will focus on an overview and discussion of a range of synthetic applications in continuous flow including biphasic reactions, the use of highly reactive slurries, compressed oxygen and lithium organometallics from Vapourtec's in-house research and development group as well as highlights from industrial and academic publications," added Stacey.
To read more about the easy-MedChem