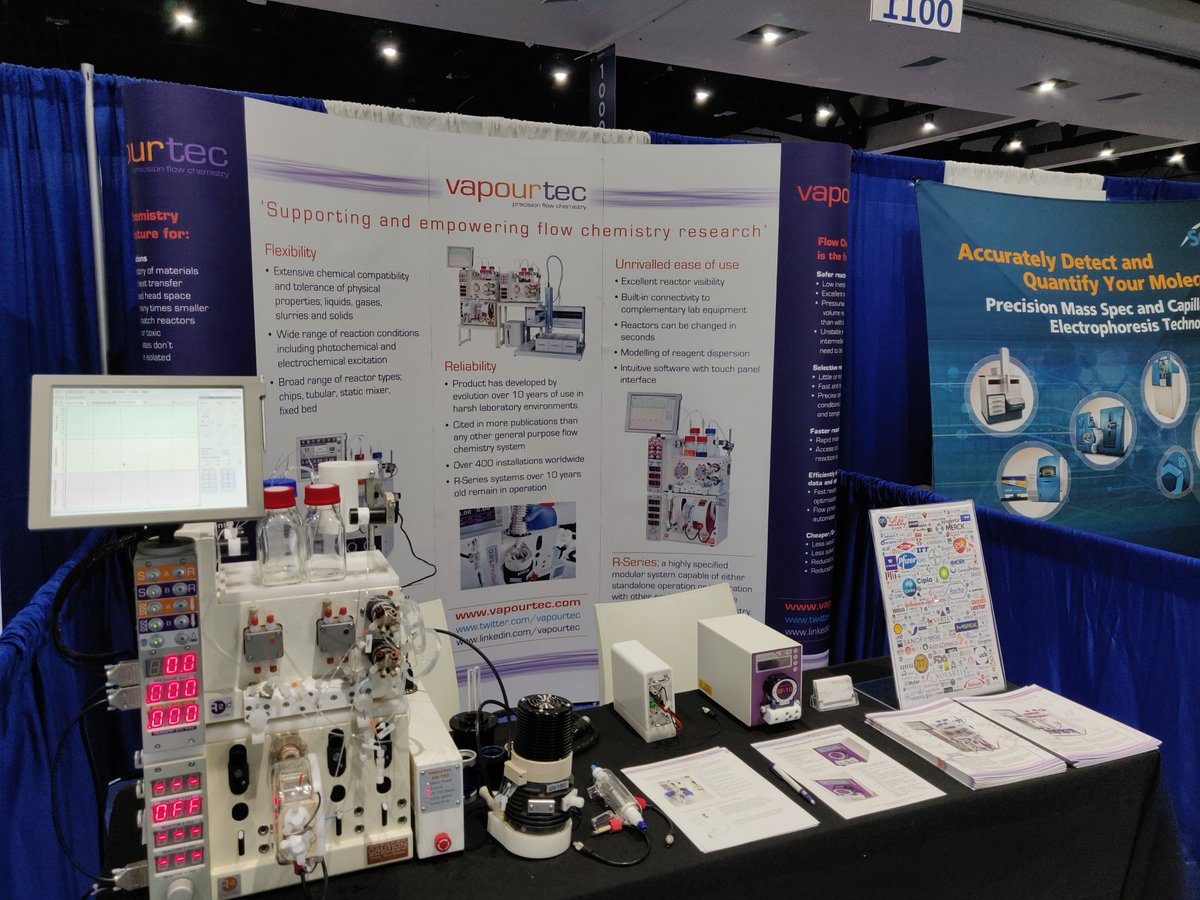 Vapourtec's presence at the recent ACS National Meeting in San Diego proved successful with interest from agrochemical companies and a clear focus on the levels of safety built into their flow chemistry systems.
Dr Manuel Nuno of Vapourtec commented: "A number of our existing users visited our booth to share their experiences and results. There was also a positive reaction to our recently launched Ion electrochemical reactor and our new family of high power LEDs.
"New emerging groups from both academia and the pharmaceutical industry shared their interest in flow chemistry for a wide range of reactions
"Agrochemical companies came over to our booth to discuss the use of a continuous process approach to surpass existing batch processes by taking a medicinal chemistry approach in their process development.
"Safety is another feature of Vapourtec's equipment that attracted the attention of many scientists. For a "batch chemist", using hazardous chemicals such as aqua regia, superacids or organolithiated compounds are a high risk activity when using small amounts and is not a viable option when scaling up. Sample loop loading and the versatile V-3 peristaltic pump, minimise the risk of exposure of these hazardous compounds.
"When it came to the flow chemistry session most of the presented work was carried out using Vapourtec systems such as the R-Series and SF-10 pumps, demonstrating that Vapourtec systems are widely used and highly regarded within the scientific community," added Manuel.
To find read more about the advantages of flow production click here
For more information on the new Ion Electrochemical reactor click here
For over 550 publications featuring Vapourtec equipment click here