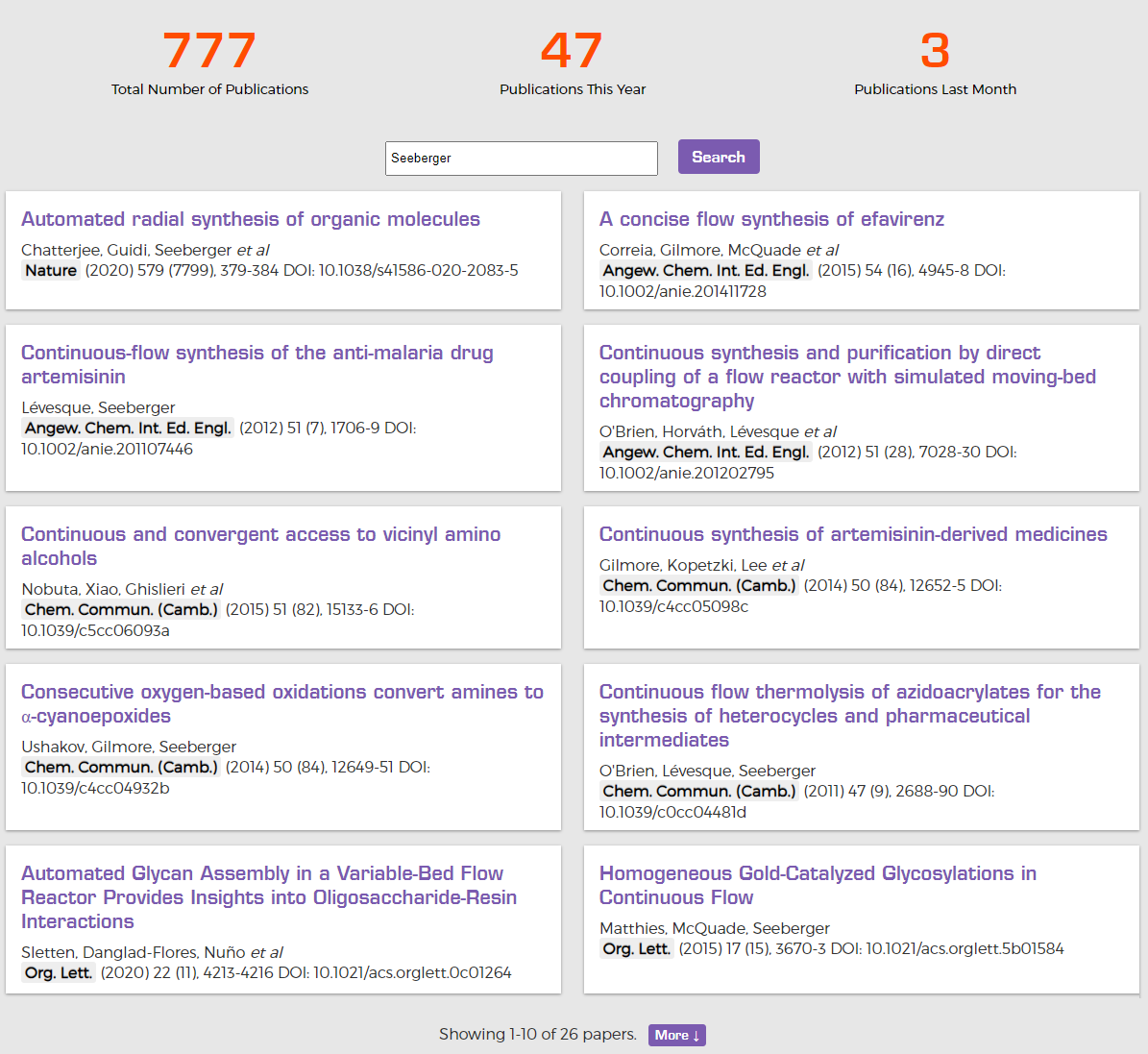 Vapourtec has launched a new tool on its website that provides precise, searchable information on peer review publications showcasing key flow chemistry research breakthroughs over the past 15 years. The database is searchable by Author, Institute, or other keywords.
To date, Vapourtec's systems and reactors have featured in 778 scientific papers with 47 already recorded over the course of 2021, making Vapourtec the most cited flow chemistry specialist by a distance.
Research papers from over 30 nations, covering every populated continent, are represented within the list.
This extensive library of flow chemistry publications can be found by scrolling down on the Vapourtec home page at www.vapourtec.com