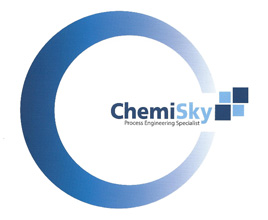 Flow chemistry specialist Vapourtec has recently signed an exclusive distribution agreement with South Korean firm Chemisky, based in Seoul.
The link followed a successful installation of Vapourtec's R-Series continuous process chemistry system at the Green Material & Process R&D Group at the Korean Institute of Technology (KITECH).
Chris Lee, Founder of Chemisky commented: "We are convinced that Vapourtec systems will deliver outstanding reliability and productivity and are confident that they will prove popular within the Korean market."
Vapourtec founder and MD Duncan Guthrie added: "We are pleased to have partnered with a high quality distributor in Chemisky. Founded in 1989 Chermisky have lots of experience and supply a wide range of chemical discovery and process equipment that are complementary to our products.
"This will expand our presence and impact across the Asian continent and add to existing agreements we have in China, Taiwan, India and Singapore," added Duncan.
Vapourtec design and manufacture flow chemistry systems for a wide variety of sectors including education, pharmaceutical and industry with their technologies used by all of the major pharmaceutical brands.
Established in 2003, Vapourtec has developed a flourishing international market for its technology with sales across much of the world including USA, China, Japan, Singapore and India.
Find out more