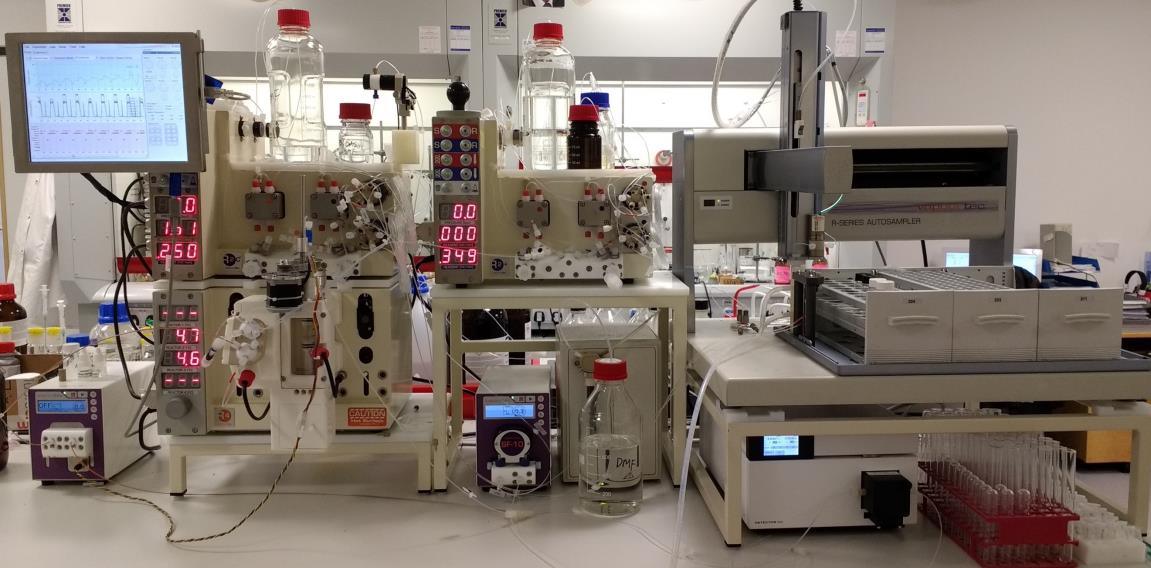 Vapourtec will once again be showcasing their latest technology at the upcoming UK Automated Synthesis Forum at Festo, Northampton, 7-8 November.
The aims of the symposium are to share best practice and to review new technologies to facilitate innovation in the small and large scale chemical environment.
This year flow chemistry is a key topic at the event. Dr Nikzad Nikbin from New Path Molecular will be presenting the excellent results obtained in the collaboration with Vapourtec towards continuous flow peptide synthesis.   Continuous flow technologies applied to solid phase peptide synthesis (SPPS) offer significant advantages particularly in the areas of,  speed,  in-process monitoring, increased purity, scale-up and reduce waste.
Vapourtec's role in this collaboration has seen the development of a new variable volume reactor.   This reactor enables the Vapourtec R-Series to be used for highly efficient SPPS.  Important data from the reactor including, resin volume change and in-line UV detection, is directly monitored via the Vapourtec Flow CommanderTM software.
Vapourtec will be showing their modular R-Series flow chemistry system with automation capability, along with the highly versatile UV-150 photochemical reactor with 3 light sources.
Stacey Crane of Vapourtec commented 'We are once again excited to be involved in this event and looking forward to meeting old and new customers and demonstrating a flow chemistry system that's been cited in 270 peer review publications to date,"
For more details email Email Stacey Crane or visit www.vapourtec.com.