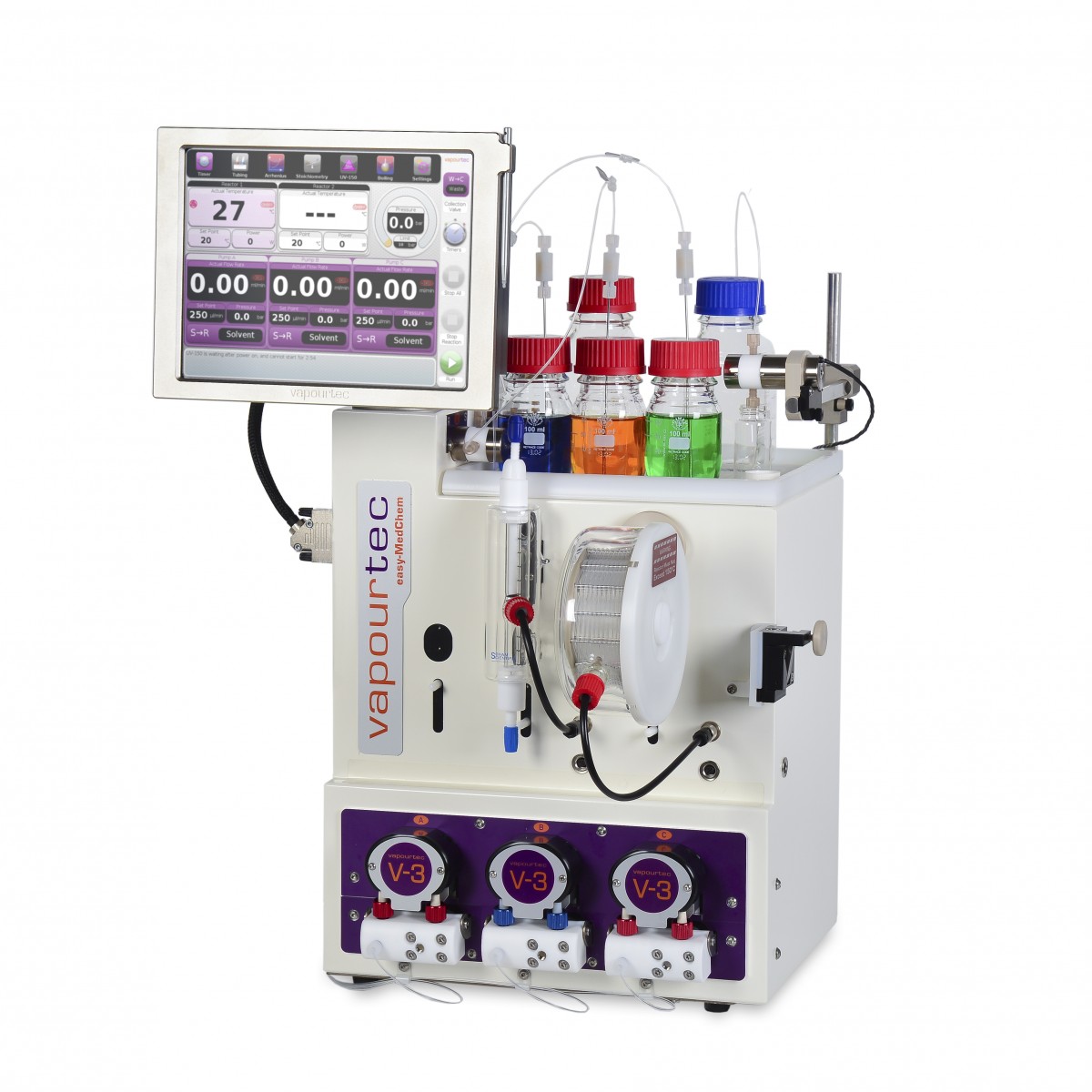 Vapourtec will be demonstrating their easy-MedChem flow chemistry system and the SF-10 reagent pump at the 24th annual review meeting 'Emerging Concepts and Techniques in Organic Synthesis' at SCI, London on 6th December 2017.
The easy-MedChem is a system aimed at chemists looking to do initial reactions, followed by scale up optimisation. The system is easy to use, affordable and flexible with reactor temperature range from -70oC to 250oC.
The SF-10 reagent pump offers both precision and versatility and opens up a broad range of important applications within chemistry labs worldwide.
Vapourtec Sales Manager Stacey Crane commented: "We are delighted to be attending and exhibiting our pioneering flow chemistry technologies at the event this year.
"Vapourtec's technology has recently reached the milestone of featuring in over 280 peer review publications making it, by a distance, the most productive global flow chemistry specialist."
To read more about the easy-MedChem
To read more about the SCI meeting