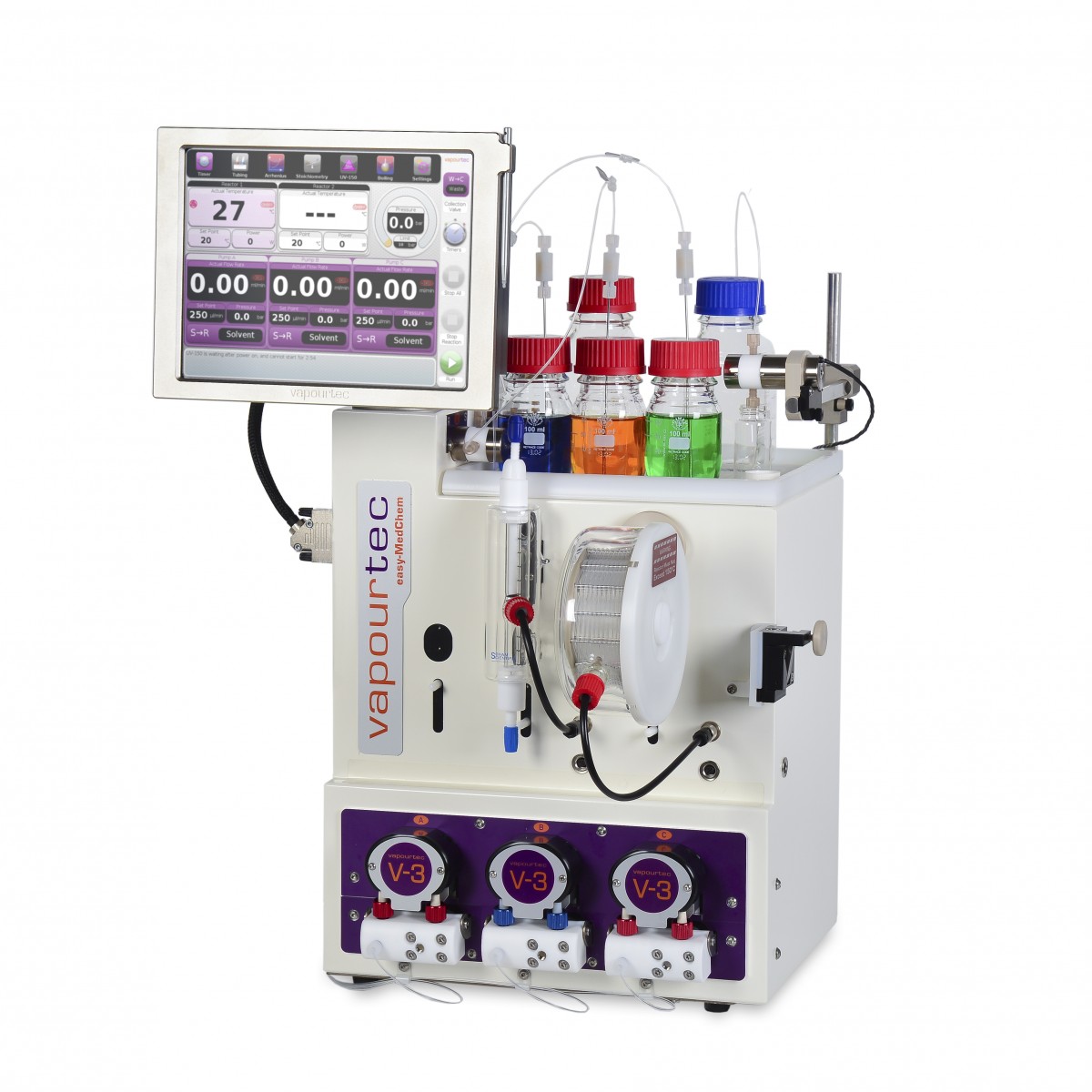 Vapourtec will be demonstrating their easy-MedChem flow chemistry system and UV-150 photochemical reactor at the Challenges in Catalysis for Pharmaceuticals and Fine Chemicals V event (London, November 2nd).
The easy-MedChem is a system aimed at chemists looking to do initial reactions, followed by scale up optimisation. The system includes a tube reactor and column reactor for solid supported catalysts or reagents.
The plug and play UV-150 reactor allows for safe access to photochemistry processes that hasn't existed before due to the unique design of the 150 Watt lamp, filters and reactors that deliver enhanced power, analytics and temperature control. The reactor, around 10% of the volume of other reactors that offer similar throughput, operates between -5° and 80°C. LED light sources from 365 nm to 530 nm are also available.
Vapourtec's Sales Manager Stacey Crane commented: "We're excited to be attending and exhibiting at the Challenges in Catalysis event and seeing the latest catalysis research including catalysis in flow."
"Vapourtec's technology has recently reached the milestone of featuring in 226 peer review publications making it, by a distance, the most productive global flow chemistry specialist."
For more details email stacey.crane@vapourtec.com or visit www.vapourtec.com
To read more about the London catalysis event please click here