A major award from the Canada Foundation for Innovation to Professor André B. Charette allowed the Department of Chemistry at the Université de Montréal to take delivery of 5 Vapourtec R-Series systems, taking the total number installed to 6.  The systems are equipped for the full range of reaction types (high temperature, cryogenic, homogeneous and heterogeneous), with advanced Flow CommanderTM control software for maximum productivity, efficient Design of Experiments and reliable data recording.
The department is one of the member institutions of the Centre in Green Chemistry and Catalysis, (a consortium drawing members from all the major Quebec universities) which provides analytical and synthesis services to the whole scientific community in Quebec.  The Centre was founded in 2009 and now has 52 members who are active in solving the various challenges of sustainable chemistry.
The Université de Montréal's Continuous Flow Synthesis facility offers scientists the capability to carry out multi step syntheses that may previously have been done as discrete batch steps, at a range of scales from mg to 100's of grams, eliminating some of the safety issues that may have been associated with batch scale up.
The lab is equipped with multiple flow chemistry systems, stop-flow microwaves, and a range of analytical equipment, including NMR for rapid in-situ reaction analysis, mass spec (liquid chromatography-ion mobility time of flight) and molecule safety assessment (ultra-low temperature four injection super CRC reaction microcalorimeter).
The further 5 Vapourtec systems were chosen because of the ease of operation (easy plug-in of up to 4 reactors), full visibility and safety features, rapid heat-cool system by forced-convection (air or nitrogen driven), the availability of automation for injection and collection as well as a gas addition module via a tube-in-tube reactor,  explains Pierre Lavallée, manager of the Continuous Flow Synthesis and High Throughput Synthesis facilities.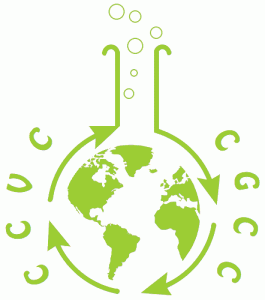 CENTRE IN GREEN CHEMISTRY AND CATALYSIS
Chemistry Reinvented for a Cleaner Tomorrow…