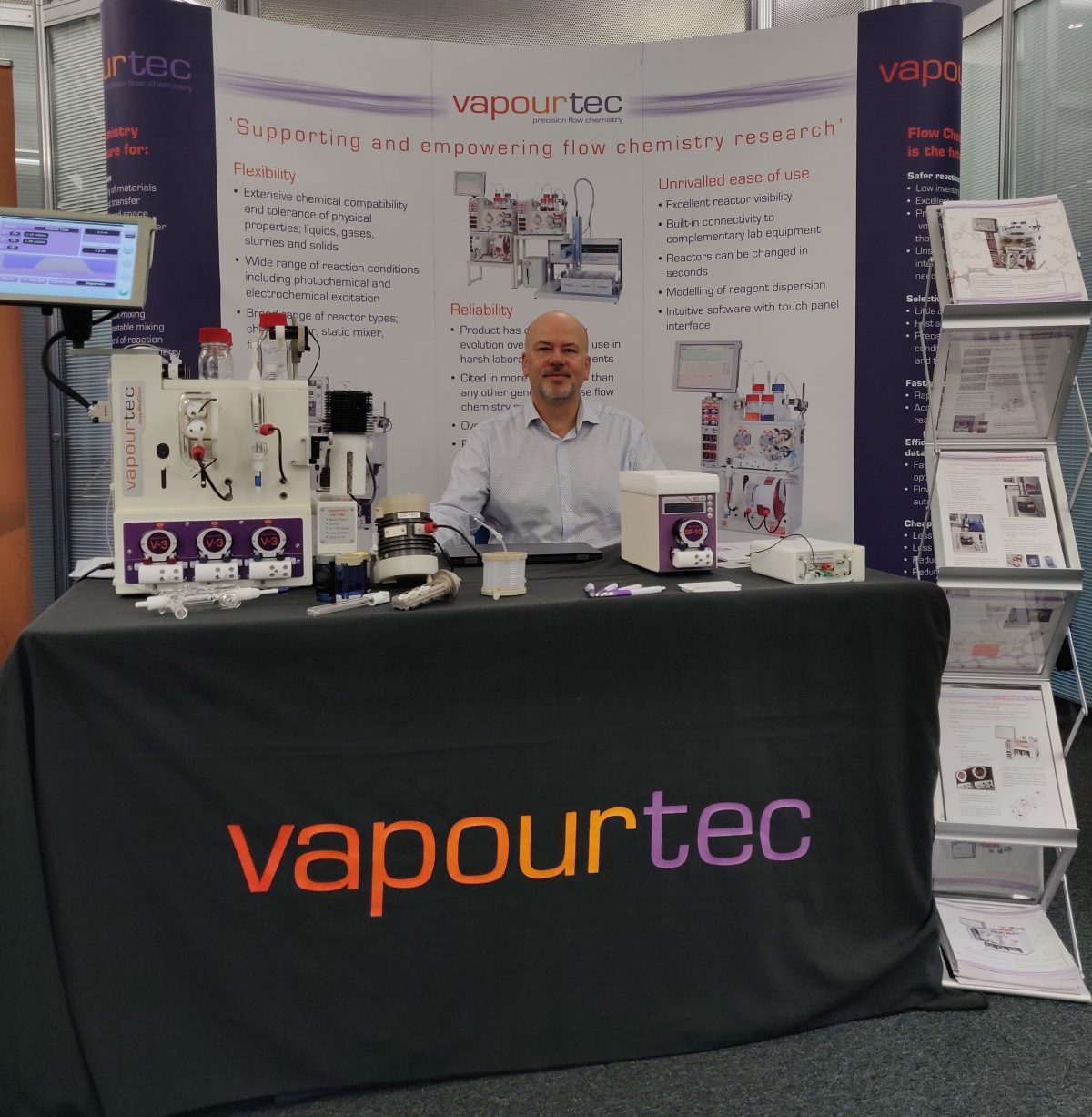 The first chemistry event of the new decade, the 6th UK Catalysis Conference held in Loughborough, saw Vapourtec showcase their E-Series flow chemistry system alongside their UV-150 photochemical reactor and Ion electrochemical reactor.
The event provided an opportunity for more than 150 catalytic scientists and engineers from across the UK's academic and industrial communities to interact and network over the whole spectrum of Catalysis ranging from Organocatalysis, Biocatalysis, Homogenous catalysis and Heterogeneous catalysis.
Vapourtec's Senior Sales Specialist Paul Bishop commented: "Flow chemistry was featured in a presentation from The University of Manchester which identified improvement in biocatalyst performance in continuous flow.
"There was also an interesting poster from the Almac group showing how aromatic nitro-reductions are performed in continuous flow with hydrogen gas.
"It was a great opportunity to demonstrate the versatility of the Vapourtec flow chemistry system. The three-pump easy-MedChem system was on display. With two independent reactor positions that can be used with either a fixed bed reactor holding a catalyst or by using a homogeneous catalysis in a second inline tube reactor.
"Alternatively the V3 peristaltic pumps on the easy-MedChem can be used to pump hydrogen gas in the continuous selective hydrogenation using palladium on a carbon pumped as a slurry," added Paul.