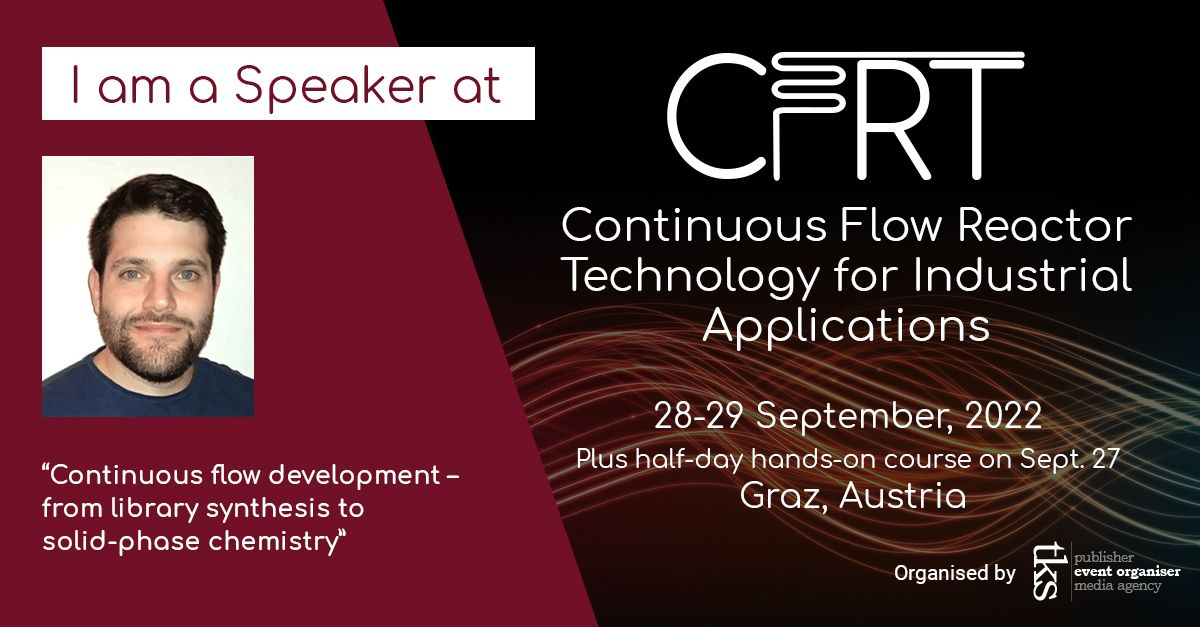 Vapourtec is looking forward to attending the 13th Edition CFRT – Continuous Flow Reactor Technology for Industrial Applications symposium which will be held later this month on September 28th-29th in Graz, Austria this year.
This is a world-renowned symposium in the flow chemistry field and provides opportunity to engage with industrial key players. We are pleased to be returning back to in person events, after the 12th CFRT was held virtually due to the pandemic.
Vapourtec Chief Scientific Officer, Manuel Nuño, is looking forward to delivering a stimulating talk entitled 'Continuous flow development – from library synthesis to solid-phase chemistry', in which he will be sharing some of Vapourtec's most recent and innovative work, from photochemistry to peptide synthesis.
Be sure to go and listen to Manuel's talk on Thursday 29th of September at 4:15pm, it's not to be missed – and if you are attending the event, please feel free to visit Manuel at the Vapourtec booth, where he will be displaying Vapourtec flow technology and is happy to answer any questions you have!