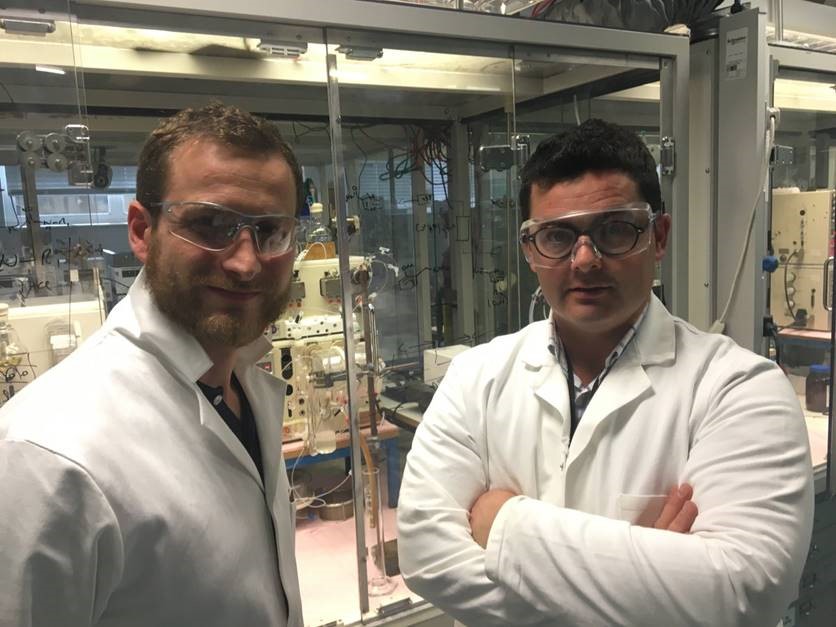 In this application, Dr Claudio Battilocchio of the Ley group, University of Cambridge, has used Vapourtec's 20 ml rapid mixing reactors to perform an amide synthesis under biphasic flow reaction conditions.
Application note 52 describes:
Rapid mixing reactors, with intense mixing throughout the entire length of the reactor
Synthesis of an amide intermediate using the biphasic Schotten-Baumann method
14.5 g per hour at 50 °C with greater than 95% yield
The Vapourtec Rapid Mixing Reactor contains chemical resistant static mixers along its entire length, unlike some flow reactors which only have one brief point of mixing. This intense mixing is especially effective for biphasic flow reactions, because the phases are prevented from separating, enhancing reaction rate and overall productivity.
We believe that these reactors will allow the flow chemist access to traditional synthetic methods that are very useful, and that previously have been difficult to achieve in continuous flow, increasing the flow chemistry toolkit and enabling access to a wider range of reaction capabilities.
To read the full application note please click here
To read more about the Rapid Mixing Reactor please click here