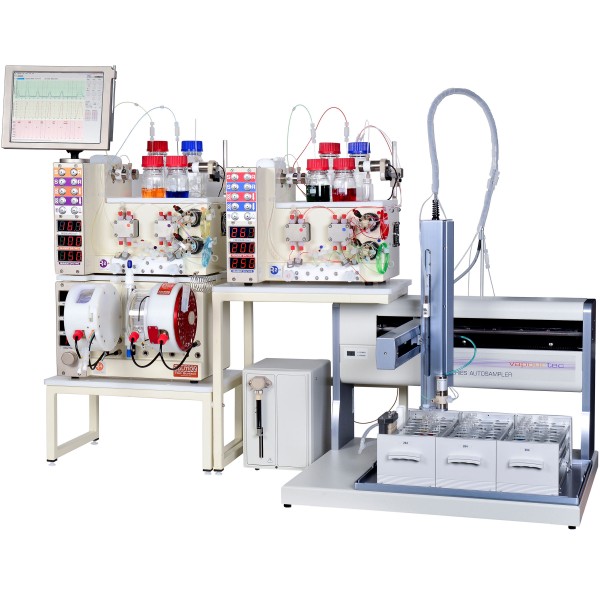 Flow chemistry will be a key theme at this year's 20th UK Automated Synthesis Forum (Duxford, November 7th-8th) with Vapourtec showcasing the R-Series, the world's most published flow chemistry system.
The R-Series, launched in 2008 and cited in over 220 peer review publications to date, has a wide range of applications. It is already used around the world by many major companies including Pfizer, GSK, Sanofi, Novartis and Johnson & Johnson.
The R-Series, with almost 300 units active in labs around the globe, delivers best in class performance and is easy to learn and adaptable for many reactions or processes.
Vapourtec will also be showing the new SF-10 reagent pump, a highly chemically resistant peristaltic pump capable of delivering smooth flow at up to 10 bar pressure. The SF-10 can pump from 0.02 ml/min to 10 ml/min and can handle suspensions, light slurries and gases.
The event will also feature a 5 minute flash presentation from Stacey Crane outlining recent developments at Vapourtec.
For more details email stacey.crane@vapourtec.com or visit www.vapourtec.com
To read more about the Automated Synthesis Forum please click here
To read more about the R-Series please click here