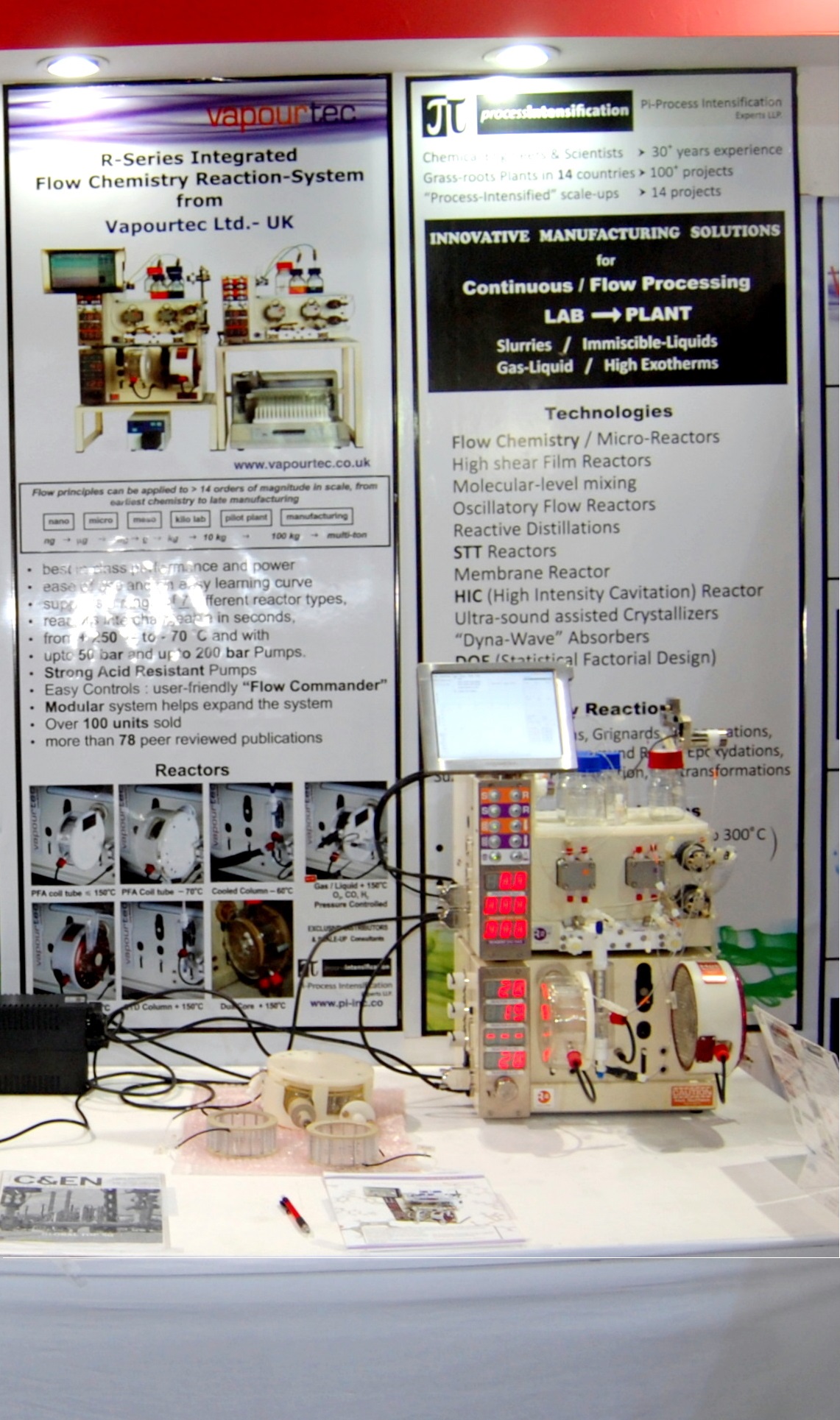 Vapourtec will be represented at the forthcoming 2017 Flow Chemistry India event (Mumbai, January 18 & 19) by distributor Pi-Process Intensification.
Vapourtec's robust and easy to use E-Series flow chemistry system featuring patented peristaltic pumps will be showcased at the event along with the versatile, modular R-Series systems with the high flow rate pump module capable of pumping up to 50 ml/min.
This year's event will feature talks from Vikas Nigpal presenting on the implementation of flow chemistry at Sun Pharmaceutical Industries and Manjinder Singh from Cipla on 'Strategies to accelerate the R&D process using flow chemistry'.
Vapourtec MD Duncan Guthrie commented: "India is our fastest growing market. It's a nation that is embracing flow chemistry effectively by recognizing the impressive economies of scale achievable using a continuous process approach."
For more information on the Vapourtec products in India please contact Vijay Kirpalani.