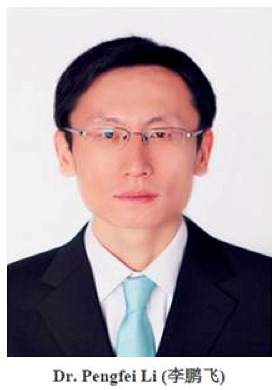 Vapourtec (Cambridge, UK) have announced a research collaboration with Professor Pengfei Li of the Frontier Institute of Science and Technology (FIST) at Xi'an Jiaotong University in China to develop novel, continuous flow, photochemical reactions using Vapourtec's easy-Photochem reactor system.
The partnership will involve photochemical techniques for the synthesis of novel bioactive molecules and will include both direct and photo-catalysed photochemical reactions.
An example of Professor Li's previous work in this area involves a visible light-induced singlet oxidative dearomatization as documented in the following published article: 'Stereocontrolled Construction of the Tricyclic Framework of Tiglianes and Daphnanes by an Oxidative Dearomatization Approach' (Org. Lett., 2014, 16 (8), pp 2288–2291 DOI: 10.1021/ ol5008263)
Vapourtec founder and MD Duncan Guthrie explained: "Vapourtec's continuous flow easy-PhotoChem system will play a key role in Professor Li's research.
"We are genuinely excited by the partnership and look forward to reporting on the progress made by Professor Li and his team at the Frontier Institute," added Duncan.
Professor Li received his B.S. in Chemistry in 2001 from Shanxi Normal University, Linfen, China and, under the guidance of Prof. Zeng-Ming Li of Nankai University, Tianjin, China, he received his M.S. in Organic Chemistry in 2004. He spent the following two years at the Chinese Wisdom Institute and Basilea Pharmaceuticals.
In 2006 Prof. Li moved to Germany to earn his PhD. in Organic Chemistry at Heidelberg University under the guidance of Prof. Dirk Menche where he was awarded the highest honour (summa cum laude) for his dissertation.
Five years later, following 18 months as a postdoctoral associate under Prof. Stephen L Buchwald at Massachusetts Institute of Technology, he returned to China to take up the position of Professor at FIST.
Prof. Li's research interests include the development of novel catalytic reactions for efficient construction of functionalized complex molecules that may be used as chemical probes in chemical biology or as organic materials, total synthesis of bioactive natural products and their analogs for drug discovery and development and continuous microflow synthesis for more user-friendly and sustainable, efficient processes.
He has received a number of awards including, most recently, the Thieme Chemistry Journal Award (Germany 2015).
Vapourtec design and manufacture flow chemistry systems for a wide variety of sectors including education, pharmaceutical and industry with their technologies used by all of the major pharmaceutical brands.
Established in 2003, Vapourtec has developed a flourishing international market for its technology with sales across much of the world including USA, China, Japan, Singapore and India.
Find out more