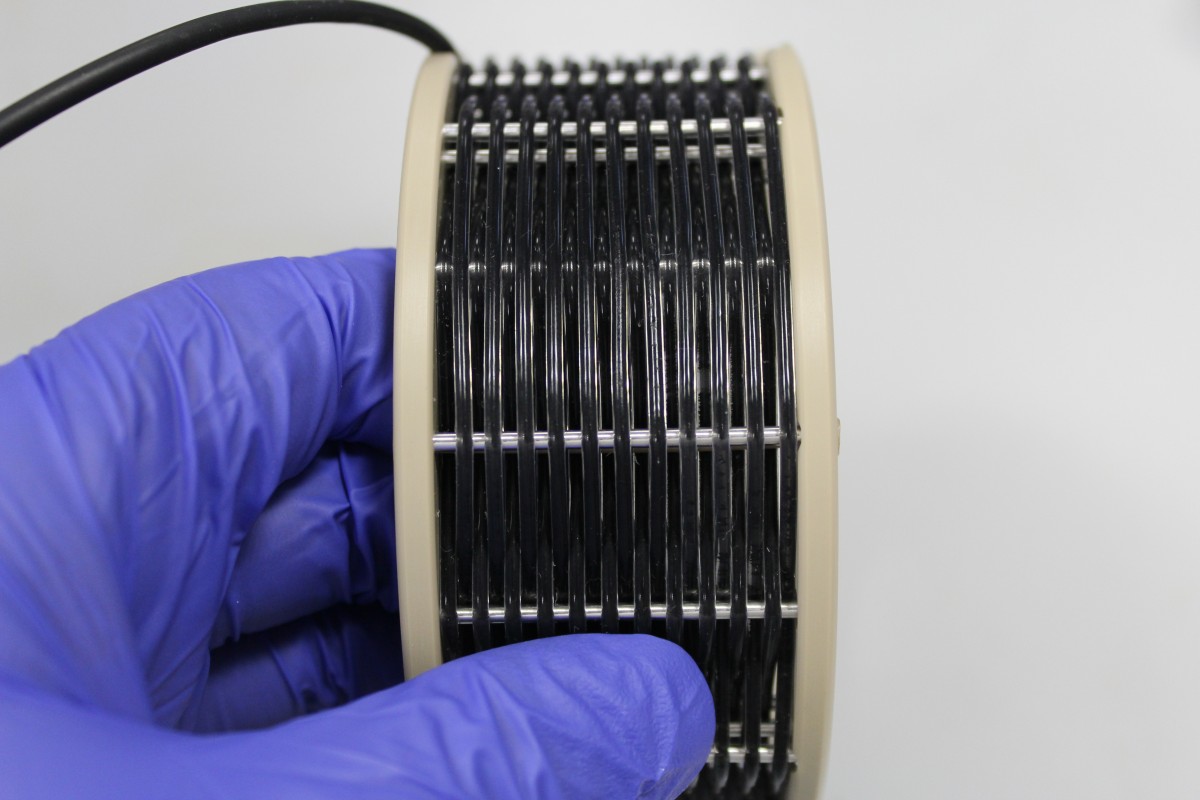 At Vapourtec we have made use of our patented V-3 peristaltic pumps, and new pressure regulation mode to perform a continuous flow hydrogenation with a heterogeneous catalyst pumping as a slurry.
Application note 51 describes:
Pumping up to 150 mg/ml of palladium on charcoal in a slurry
Maintaining reactor pressure with mixtures of slurry and gases is achieved using a Vapourtec V-3 pump in back pressure regulation mode
Pumping the palladium on charcoal slurry continuously overcomes the scale limitations of packed bed reactors
A synthesis of 6 g of an API intermediate in an hour at an isolated yield of 81% is used to demonstrate the principle
These developments show how the Vapourtec V-3 pumps, on the E-Series, SF-10 and R2S pump module, can maintain effective flow and back pressure control on complex fluids containing mixtures of solid, liquid and gas in one.
We believe this technique will enable the synthetic chemist to access a wider range of reaction conditions and scale-up options, for industrially important hydrogenation applications. We intend to publish further studies using this approach to address other unmet needs in flow chemistry with solids.
To read the full application note please click here
To read more about the E-Series please click here