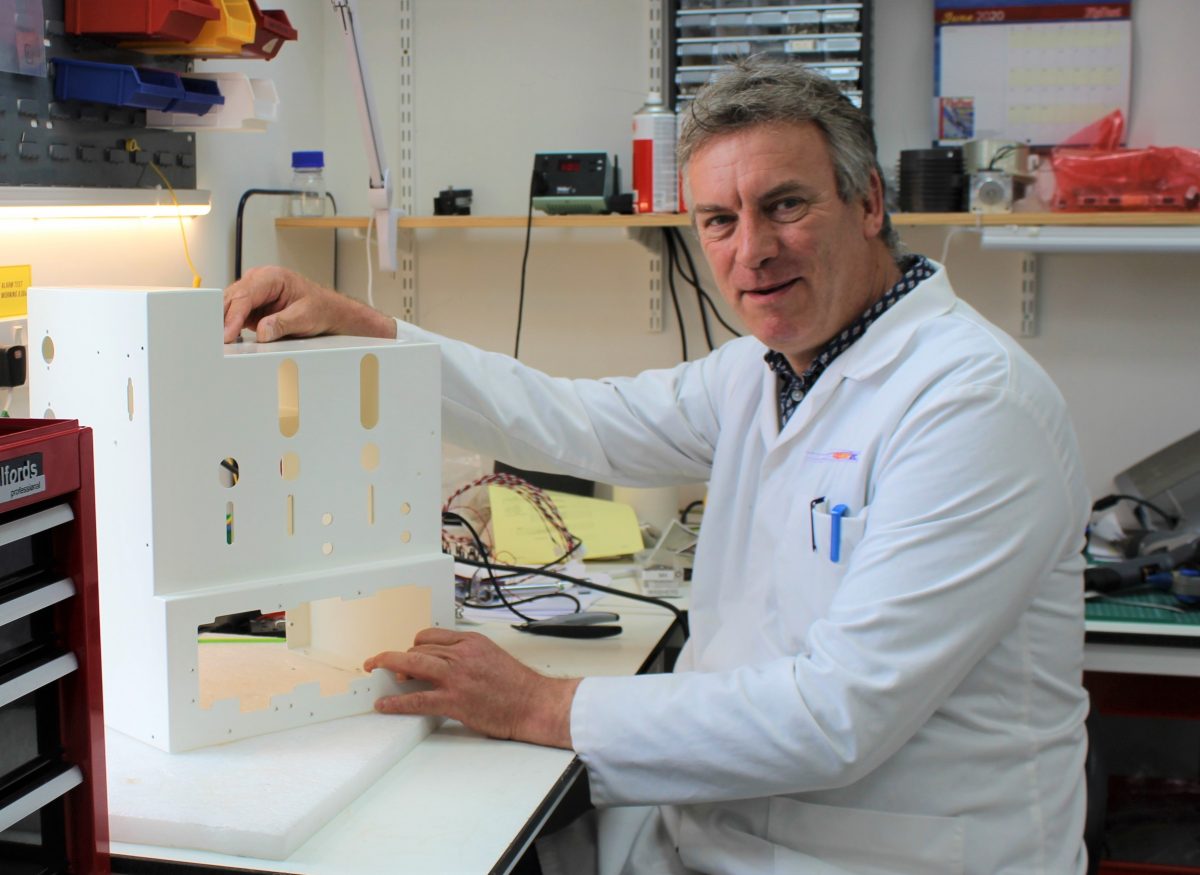 Sales of Vapourtec's E-Series flow chemistry system have recently reached a notable milestone with Belgian pharmaceutical firm Minakem taking delivery of the 200th unit.
Pictured left is Vapourtec's Stuart Pickett in the process of building the milestone system.
Launched in 2012, the E-Series is described as a robust, easy to use and affordable entry level continuous process system that delivers reliability. Push button priming and an intuitive touchscreen interface make it a system that can be operational 'straight out of the box'.
The E-Series is currently in use within labs in 22 countries across the world with all of the major, global pharma businesses recognising its merits.
This will be the third E-Series system delivered to Minakem. The Pharmaceutical company specialises in the design of synthetic routes and development processes for new products from laboratory to commercial scale with equipment and chemical technologies that are particularly suitable for multistep synthesis.
Minakem commented: "We identified the E-Series as the perfect system to study the transposition from batch to continuous processes and to develop flow chemical reactions internally and for our customers. The versatility it offers as a result of its compatibility with all reactors, the wide operating temperature and pressure ranges and the robust nature of the materials it can handle is a great feature. We are very pleased with the E-Series system."
Vapourtec MD Duncan Guthrie commented: "The E stands for easy and that reflects the philosophy behind the E-Series. It's designed to simplify flow chemistry in a wide variety of academic and commercial research settings and demand has exceeded our expectations over the past 8 years.
"Whilst our R-Series marque system continues to show the way with an ever increasing number of citations within peer review publications, the E-Series remains a great way to introduce chemists to the potential of flow chemistry and is priced accordingly at around the same cost as a microwave synthesiser," he added.
To find out more about the E-Series product line click here.
To read application notes featuring the E-Series systems click here
To view a full list of publications citing Vapourtec click here