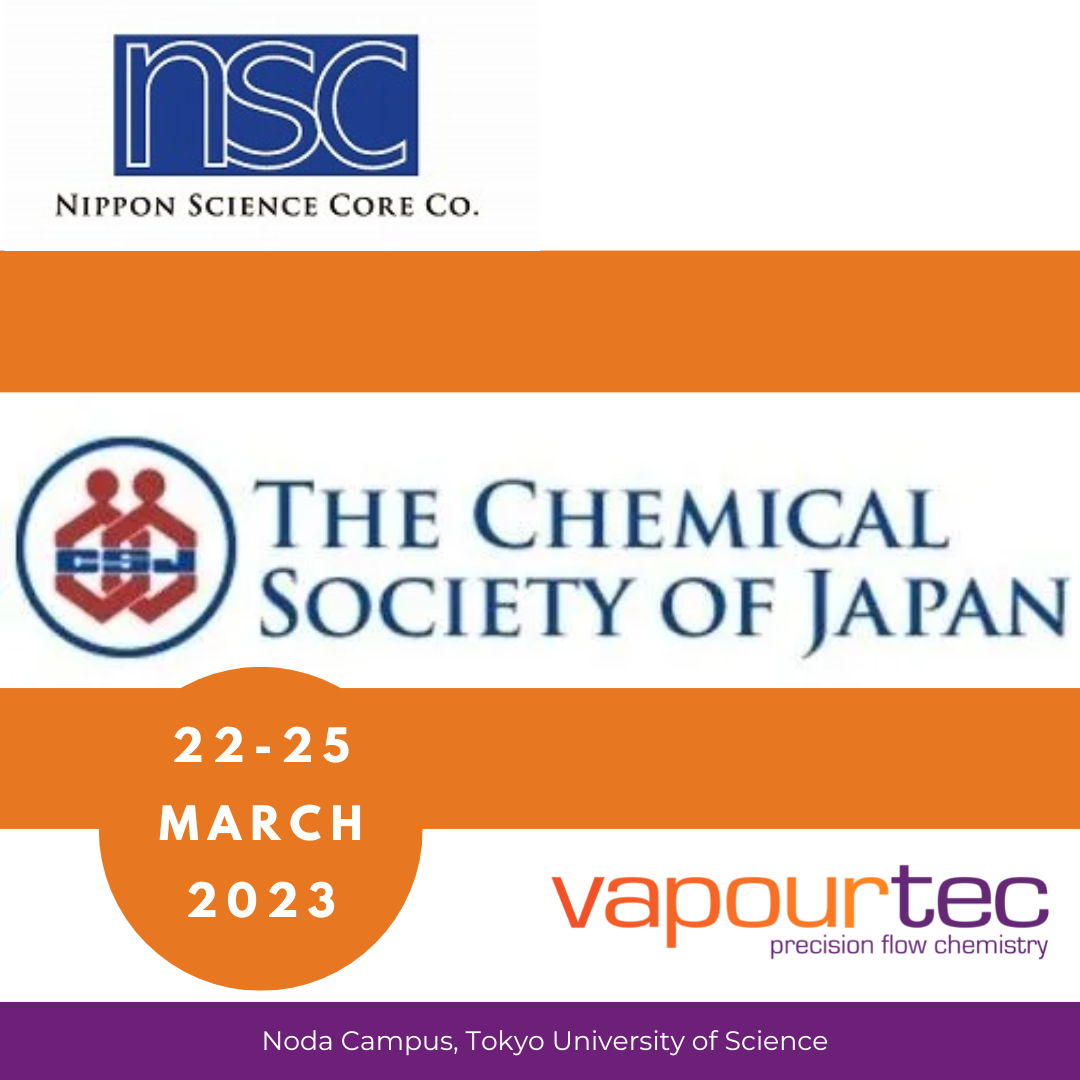 Nippon will be representing Vapourtec, a global leader in flow chemistry equipment and technology, at the 103rd National Meeting of the Chemical Society of Japan (CSJ) this month. The annual event attracts thousands of Chemistry professionals worldwide and features over 5,500 presentations covering diverse academic fields in Chemistry.
The meeting presents an ideal opportunity to showcase innovative solutions for sustainable chemistry, and Vapourtec's participation in the event highlights the company's dedication to scientific research, education and addressing global challenges through continuous flow chemistry.
The CSJ has a longstanding tradition of promoting chemical education and outreach programs to the public, and the society has recently renewed its efforts to raise public awareness of the importance of chemistry in solving the world's most pressing problems.
Nippon, a distributor of Vapourtec commented: "We are thrilled to participate in the 103rd CSJ National Meeting and present Vapourtec's state-of-the-art technologies designed for eco-friendly chemical synthesis. This event offers a distinctive platform to connect with like-minded researchers and industry experts who share our passion for promoting sustainability in the chemistry sector. We eagerly anticipate exchanging innovative concepts and forging new partnerships that will propel the industry towards progress."