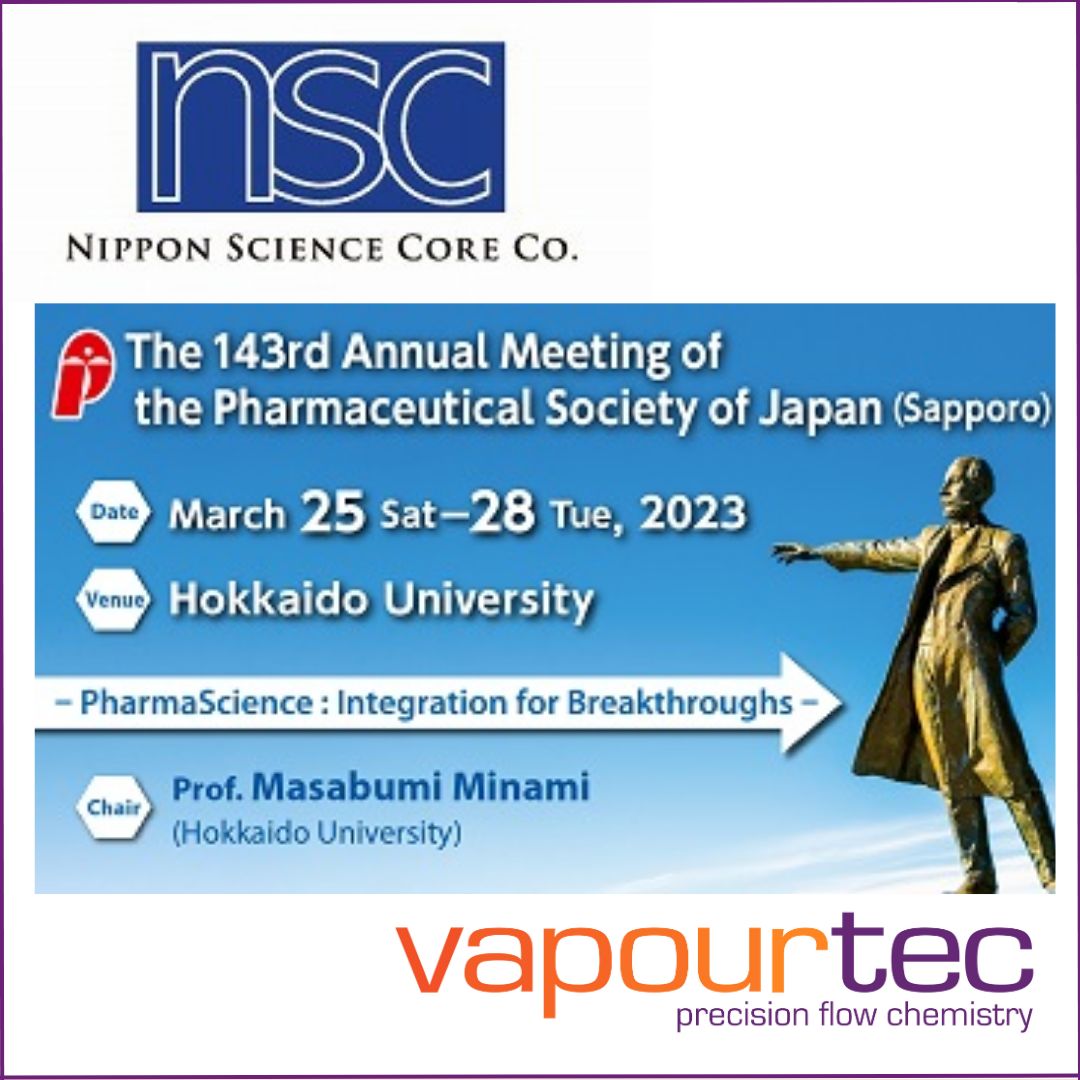 Nippon Science Core, a leading scientific equipment distributor, is gearing up for another exciting event this month. They will be representing Vapourtec at the 143rd Annual Meeting of the Pharmaceutical Society of Japan (PSJ) held at Hokkaido University, Sapporo, Japan, from March 25 to March 28, 2023.
The theme of the 143rd Annual Meeting is "PharmaScience: Integration for Breakthroughs." The event aims to connect researchers from various research fields and promote the progress of research leading to the development of innovative drugs and therapies. This theme reflects the PSJ's goal to connect researchers from different fields and facilitate research stalled by the COVID-19 pandemic.
The event will feature award-winning lectures, a joint symposium of the PSJ and the Korean Pharmaceutical Society, and the FIP Forum. It will also call for symposia and academic presentations (oral and poster).
To promote interdisciplinary sessions, the organizing committee is planning interdisciplinary "tsunagaru (connected) and tsukinukeru (breaking through)" sessions under three themes, which include special lectures and symposia. The speakers of these interdisciplinary sessions will be selected based on the recommendations from the research divisions of the PSJ.
As a representative of Vapourtec, Nippon Science Core is excited to participate in this significant event. They will have the opportunity to showcase Vapourtec's cutting-edge technologies and innovative solutions for flow chemistry systems. Furthermore, the event provides an excellent platform for them to interact with fellow professionals and experts in the field.
In addition to the exciting program, there will be a program for pharmacists on the afternoon of Saturday, March 25, and the morning and afternoon of Sunday, March 26. Nippon Science Core is eagerly looking forward to a fruitful and productive event and hopes to make valuable connections and collaborations with other attendees.