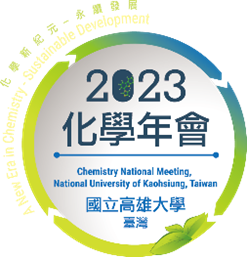 The National Kaohsiung University will host the 2023 Chemistry National Meeting from 10th to 12th March 2023. The theme of the conference is "A New Era in Chemistry: Sustainable Development," which aims to explore innovative solutions and advancements in sustainable development and promote environmental responsibility within the chemical industry.
The conference will provide a platform for over 1,500 attendees to discuss the latest research and developments in the field of chemistry. The event will feature a variety of activities, including lectures, seminars, poster sessions, and exhibitions of books, instruments, and equipment. Experts in the field will present on various topics, including academic research, applied technologies, industrial efficiency, and sustainable development.
AST SciTech Corporation, who will be exhibiting on behalf of Vapourtec, commented: "We are excited to be a part of the 2023 Chemistry National Meeting and showcase Vapourtec's cutting-edge technologies for sustainable chemical synthesis. This conference provides a unique opportunity to engage with researchers and industry professionals who share our commitment to advancing sustainability in the chemical industry. We look forward to exchanging ideas and exploring new collaborations that will drive the industry forward."
The 2023 Chemistry National Meeting is expected to be an important event for the chemistry community in Taiwan and around the world. It aims to encourage innovation and sustainability within the industry and promote interdisciplinary collaboration to tackle the challenges facing the world today.