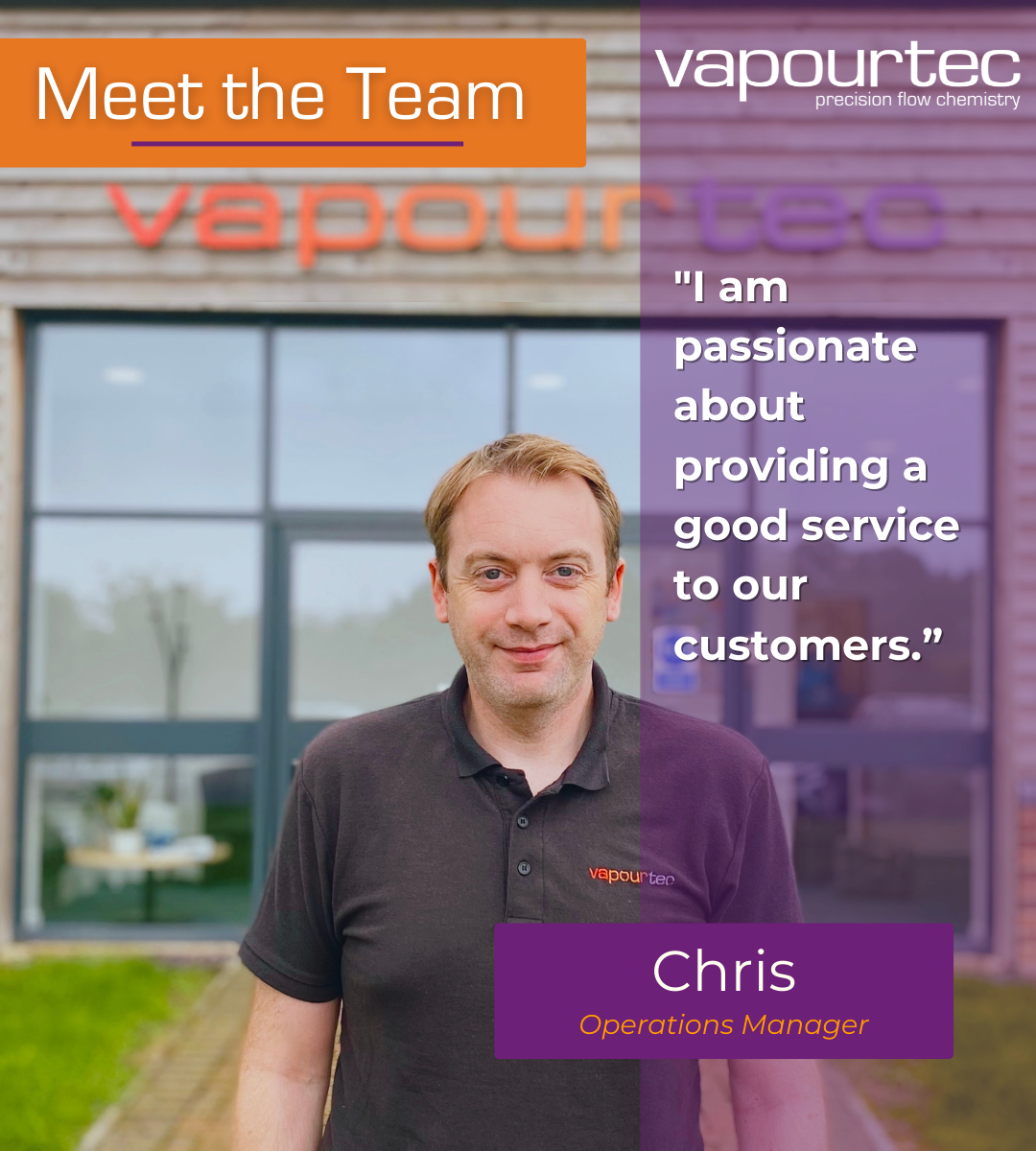 Chris, Operations Manager
Chris is the Operations Manager at Vapourtec, overseeing the production, service, after-sales, and admin teams. He also works closely within the product and software development team, managing the formulation and implementation of new and innovative Vapourtec technology.
Chris has been with the Vapourtec team for 14 years, demonstrating his passion and commitment to the organisation. He finds the science and technology aspect of his job the most enjoyable, and has stated that getting the opportunity to solve problems in his role is very rewarding.
He also expressed that he is passionate about "providing a good service to our customers."
Describing his job in three words, Chris finds working at Vapourtec:
Enjoyable – fulfilling – demanding
In his time outside of work, Chris likes to keep active, enjoying a range of outdoor activities including mountain biking, surfing, and camping.
Fun fact: "I love history."