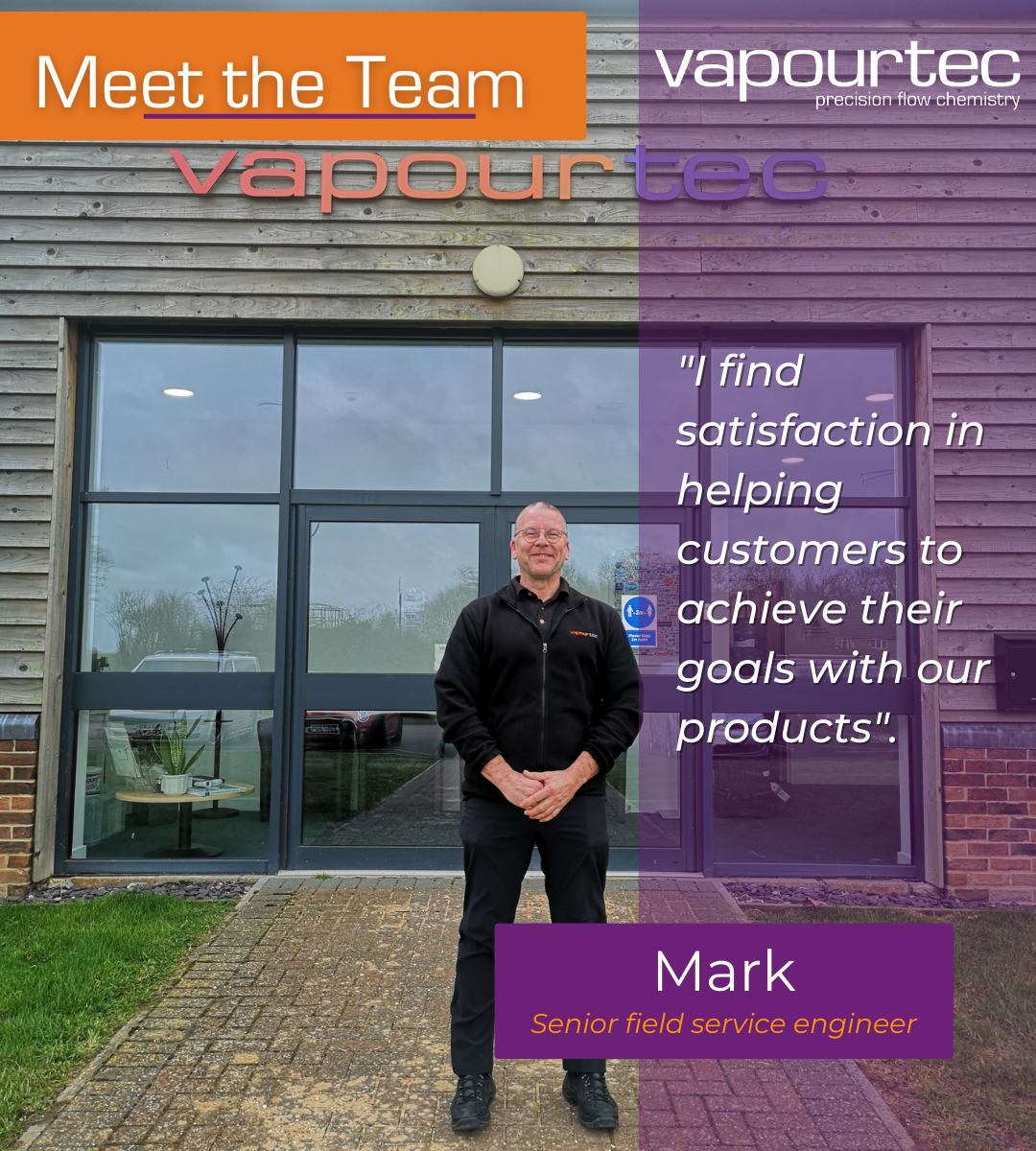 Mark, Senior Field Service Engineer
We are excited to introduce you to Mark, one of our senior field service engineers here at Vapourtec. With 4 years of dedicated service to the company, Mark has become an integral part of the team.
Mark's role involves a wide range of responsibilities including installations, customer training, customer support, demonstrations, and annual services. He is a highly versatile individual with a wealth of expertise in servicing our products. His daily work is varied, and he enjoys the challenge of tackling different tasks each day.
When asked to describe his job in three words, Mark chose "ambassador, flexible, challenging." He takes great pride in representing Vapourtec and helping customers achieve their goals with our products.
When he's not working, Mark enjoys renovating his house and going for a ride on his motorcycle.
Fun fact: Mark has travelled to over 152 different countries, making him a true globetrotter!
Vapourtec is fortunate to have such a dedicated and talented team member like Mark.
Keep up to date with the latest updates on our team members, products, publications, and more by signing up for our newsletter!