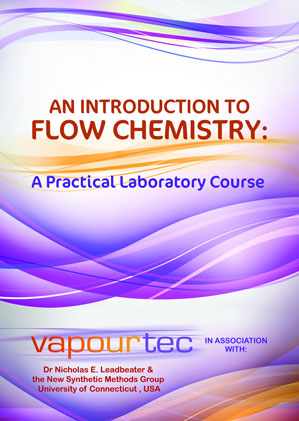 Teaching the principals and benefits of continuous flow chemistry is now commonplace in University and Industrial settings alike.
To facilitate this process, Vapourtec has developed (in conjunction with the New Synthetic Methods Group at the University of Connecticut) a set of laboratory teaching materials including  practical teaching experiments (9 examples).
This 99 page high quality printed book is available FREE with the purchase of any E-Series system.
Find out more