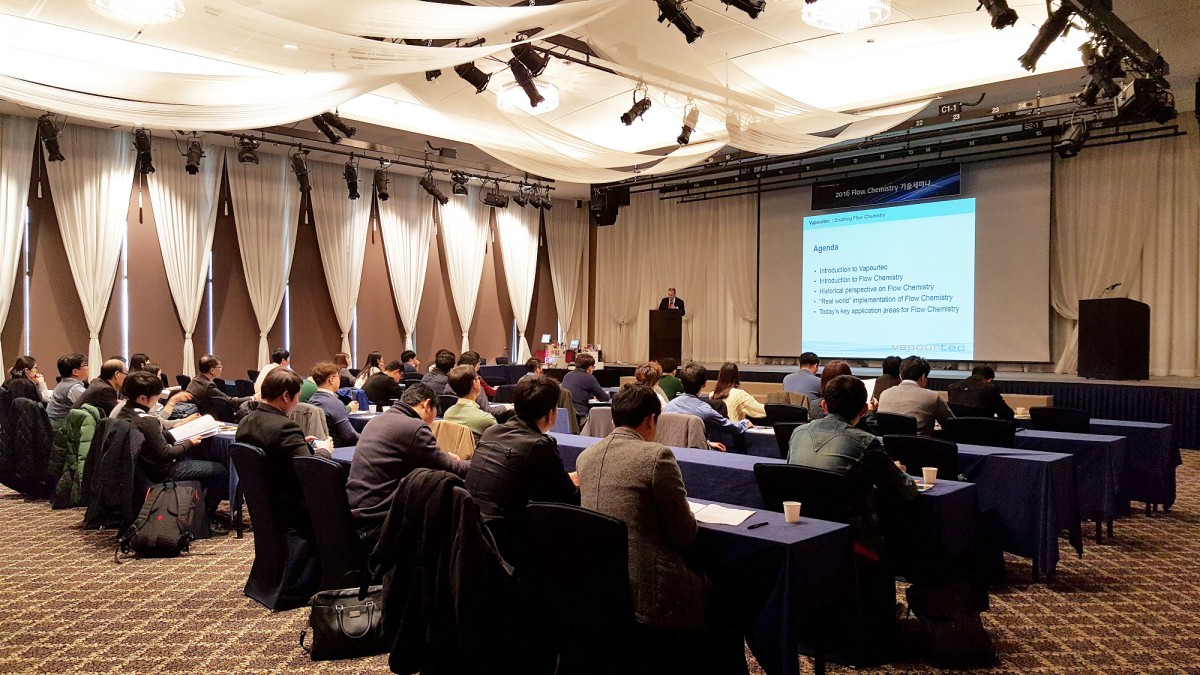 Duncan Guthrie, founder and MD of Vapourtec, commented: "The seminars proved to be very successful with over 80 taking part in total at the two venues.
"Attendees were mostly from South Korea's strong chemical manufacturing industry and also included representatives from research institutes and well-known names such as the SK Group, Samsung and LG.
"We would like to thank all those who attended for their interest and contributions in terms of discussions and comment.
"We'd also like to praise Chemisky for all of their hard work in organizing the programme of seminars," said Duncan.
Chemisky founder Chris Lee added: "The seminars we organized with Vapourtec were a perfect platform for spreading the word about the potential of flow chemistry and were very well received by all of the participants."
To read more about flow chemistry click here
Seminar in the Ballroom, K Hotel, Seoul.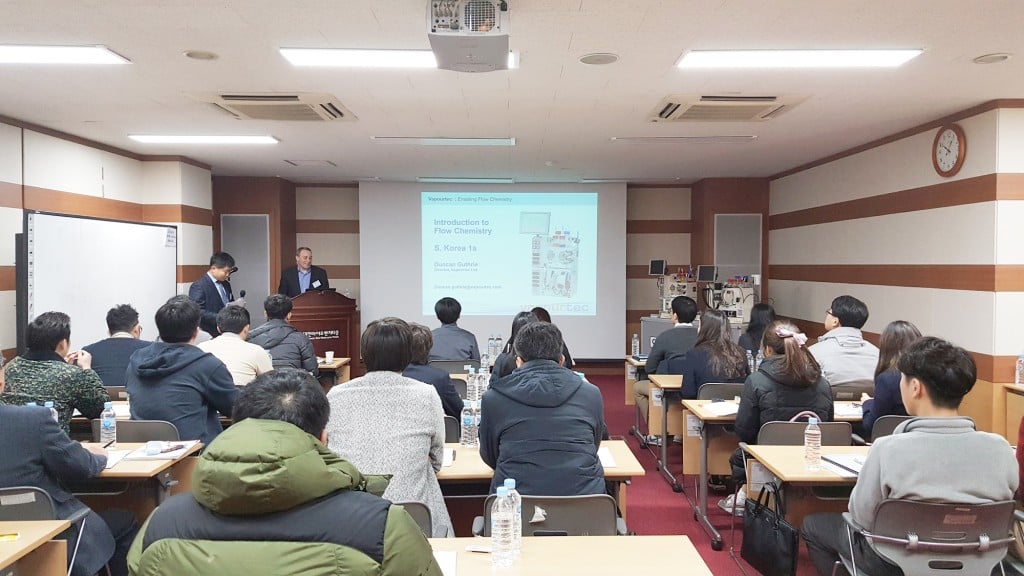 Seminar at Technopark, Daejeon.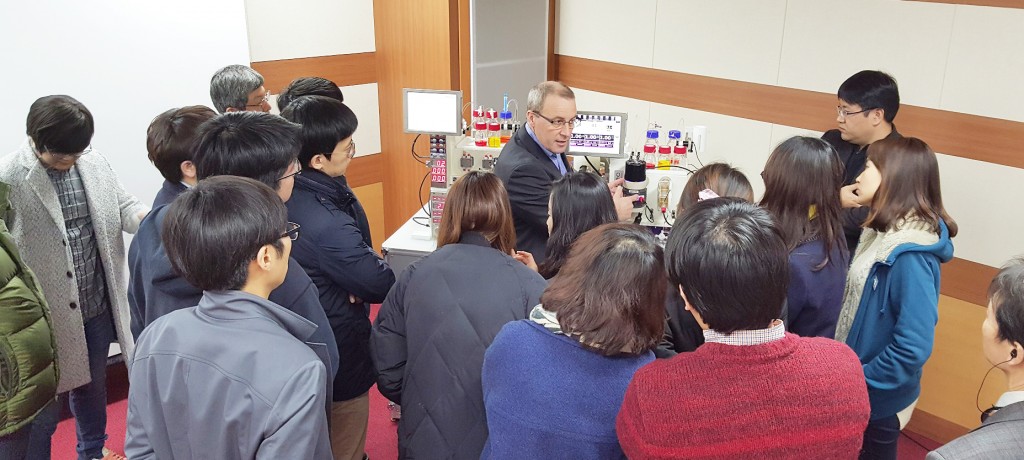 Workshop at Technopark, Daejeon