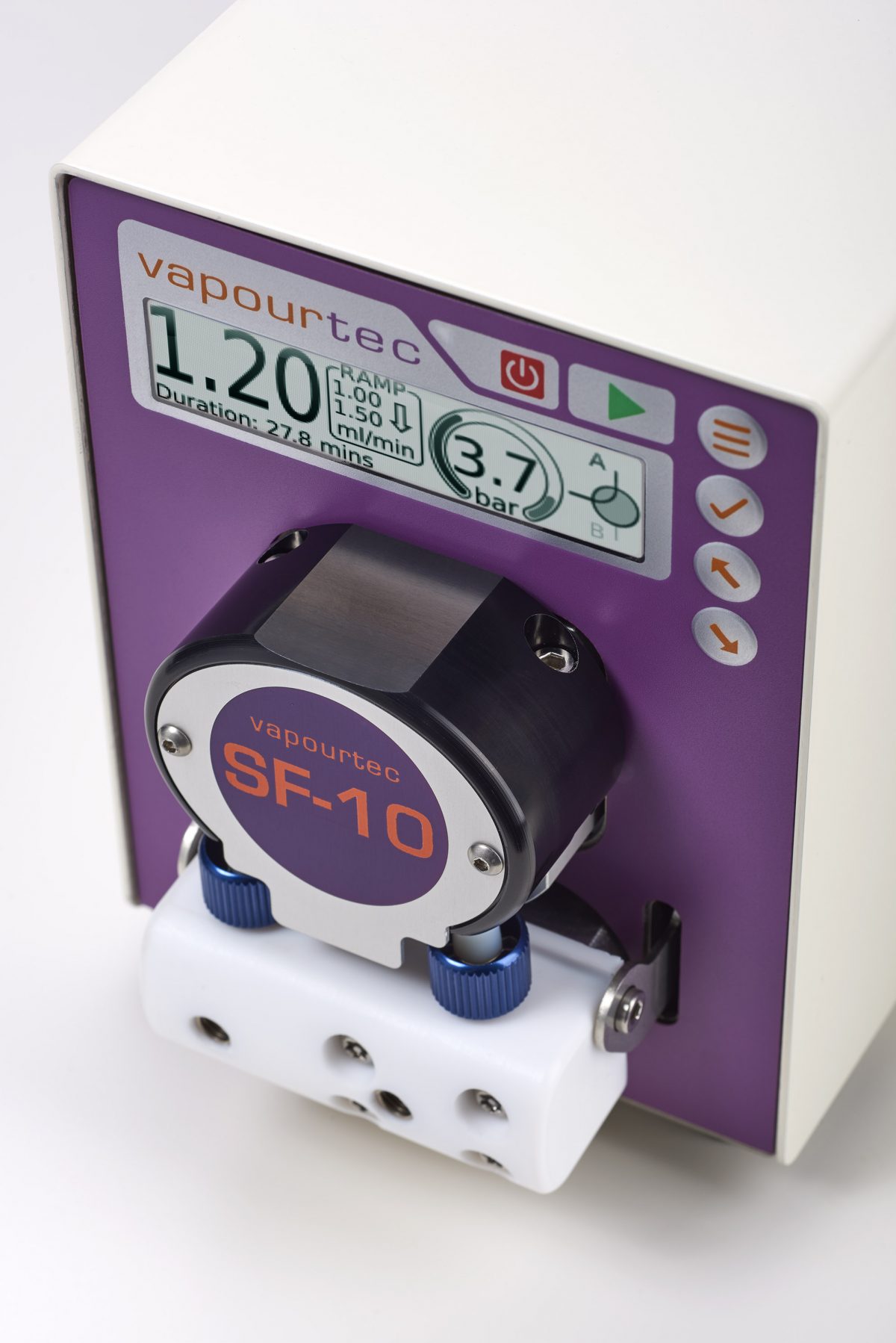 Flow chemistry engineering specialists Vapourtec have hit the notable landmark, having been cited in 250 peer reviewed publications. The 250th publication featured work carried out by Graz University's Research Group led by Professor Oliver Kappe and used Vapourtec's innovative SF-10 lab pump.
The J. Flow. Chem. publication describes a safe and selective continuous flow technique using H2S for the introduction of sulfur atoms into organic compounds. The specific reaction is the synthesis of 2-oxopropanethioamide starting from the reaction of acetyl cyanide with hydrogen sulfide where the H2S is dosed continuously.
Vapourtec MD and founder Duncan Guthrie commented: "This is a major milestone for Vapourtec and cements our position as the most published flexible flow chemistry platform with significantly more publications profiling our technologies than others in the industry.
"Since 2006 Vapourtec's flow chemistry systems have been cited in a wide range of research papers including the production of Tamoxifen for the treatment of Breast Cancer and Artemisinin used to tackle Malaria.
"This landmark paper for Vapourtec describes two methods of feeding the H2S continuously into the reaction using either a mass flow controller (MFC) or Vapourtec's recently launched SF-10 advanced, high pressure peristaltic lab pump.
"H2S is a corrosive gas with a svp of 17 bar at 20°C. Care must be taken when using a MFC to ensure that the H2S remains in gaseous state and moisture is eliminated otherwise the MFC will be damaged by corrosion. By using the versatile SF-10 pump these difficulties can be eliminated.
"The group at Graz University noted that the increased corrosion resistance of the Vapourtec peristaltic pump could be of importance for larger scale applications," added Duncan.
Professor Oliver Kappe comments; "The SF-10 worked very well indeed and we will it use it more often for gas delivery where appropriate."