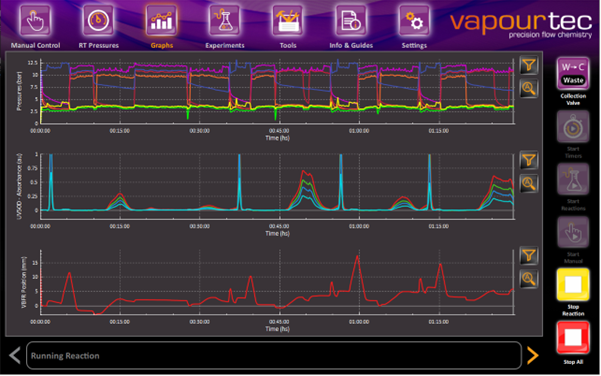 The International Council for Harmonisation of Technical Requirements for Pharmaceuticals for Human Use (ICH) develops the ICH Guidelines to ensure high-quality medicines are developed in a safe and effective manner.
The recently adopted ICH Q13 Guideline, describes regulatory considerations and scientific approaches specific for the implementation of continuous manufacturing (CM) processes, along with considerations for the operation and lifecycle management of CM within the pharmaceutical industry. The information is applicable to CM of new drug products and the conversion of batch manufacturing to CM for existing products.
This guideline is an excellent report that summarises the basic concepts of continuous flow and linking them to the impact they have in product quality in a production facility (from a regulatory point of view). Combined with the examples it also provides in the annexes, the ICH guideline clarifies the regulatory framework for the adoption of CM processes within the pharmaceutical industry.
Any manufacturing process needs a robust control strategy that provides assurance of consistent process performance and product quality, as well as identifying when parameters drift and what actions should be taken.
Continuous manufacturing offers improved reaction control, consistent product quality, and seamless real-time analysis, avoiding discrepancies in quality between batches.
Control strategy is perhaps the most important part to ensure process safety; for a CM process it takes the following parameters into consideration:
·Residence time distribution, mixing and dispersion – They determine how long it will take for steady state to be reached, which is key to ensure the process is stable and product quality is consistent (significant during start up and shut down).
·Real-time analysis – Key for timely process monitoring of temperature, pressure and even advanced analytics, such as UV, IR, Raman, or even HPLC or NMR
·How production "batch" sizes can be increased– this is a difficult challenge in batch as it involves changing reactor sizes, altering mixing and heating properties of the reactors. In continuous flow, there are several options:
a.Run for longer with the existing process
b.Linearly scale up: by keeping  constant key reaction parameters, such as mixing, residence time and temperature, throughput can be increased by increasing the reactor volume and flowrate
c.Scale out, run several reactors in parallel
Vapourtec users will be familiar with these key points, as our E and R-Series software were designed to program reactions and collect steady state only (as default), while providing real-time data that can be used to evaluate the success of a reaction.
For example, with the R-Series Software, users can have in one screen pump performance, inline analytics, temperature or more specific information, such as current and voltage (for electrochemistry) or reactor volume change (for peptide synthesis).
To learn more about ICH Guidelines click here