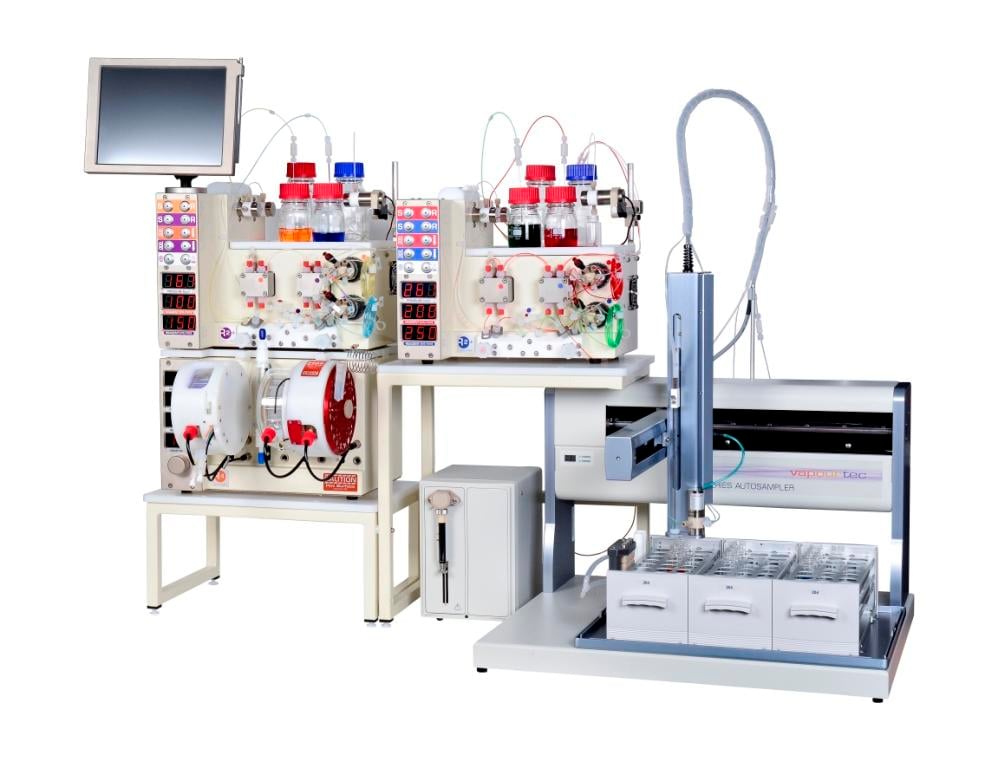 UK chemistry engineering firm Vapourtec is establishing a burgeoning market for its flow chemistry systems across India with the continued development of a distribution partnership with Mumbai-based Pi-Process Intensification. Pi-Process Intensification have been acting as distributors for Vapourtec's R-Series systems for the past three years and will now also be distributing their E-Series system. Dr Reddy's Labs is one of a number of key customers. They recently took delivery of a second R-Series system, this time for their research lab in Hyderabad. The R-Series has a wide range of applications with more than 200 systems installed and already used around the world by many major companies including BP, Pfizer, GSK, Sanofi, Novartis and Johnson & Johnson.
Pi-Process Intensification CEO Vijay Kirpalani commented: "We're delighted to have linked up with Vapourtec to bring the latest flow chemistry innovations to the Indian sub-continent.
"As the potential and awareness of continuous chemical processing increases, we only foresee further interest in both Vapourtec's R-Series and E-Series systems and associated products," added Vijay.
Vapourtec Sales & Application Specialist Andrew Mansfield said: "The development of a market for Vapourtec in India and South Asia suggests there is significant scope for growth in the use of flow chemistry
"Having been closely involved in the formation of a flow chemistry capability in India, it is very encouraging to see significant progress being made," added Andrew.
Founded in 2003, Vapourtec is established as one of the leading global manufacturers of flow chemistry systems for a wide range of industries across the world including education and pharmaceuticals. The company is based in Bury St Edmunds (UK) and Kuala Lumpur (Malaysia).
For more details visit www.vapourtec.com and www.pi-inc.co