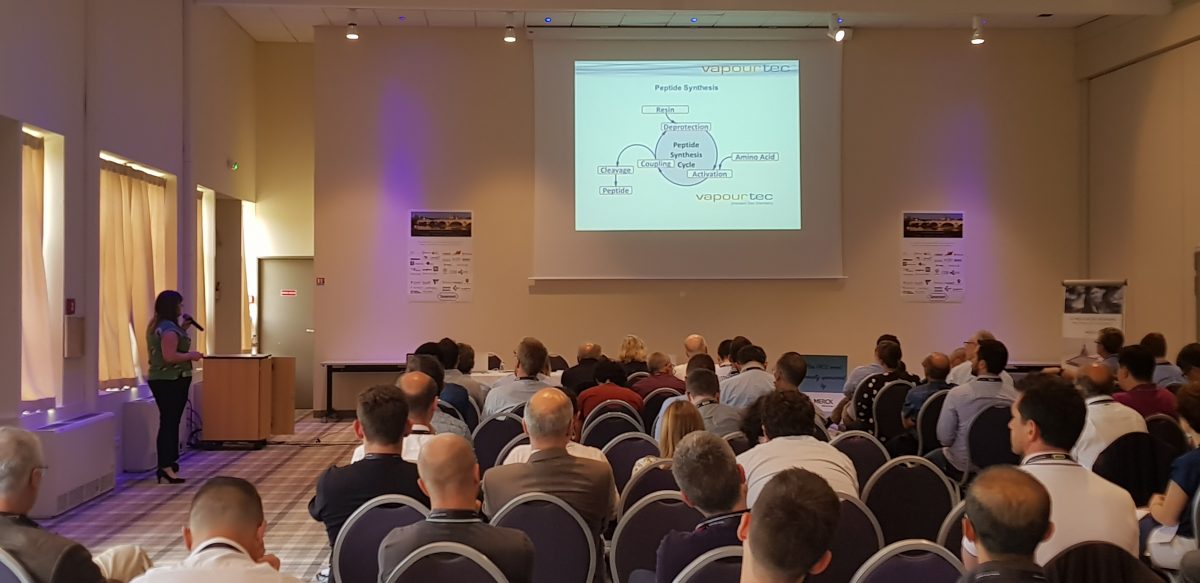 From 3rd-7th June 2018, scientists from industry and academia converge at FACS XVII, the 17th meeting of the French-American Chemical Society, in France. Vapourtec is there to support scientific  discussion and knowledge exchange of flow chemistry, related research, and its applications.
We help chemists succeed by giving them the flow equipment, expertise and support they need to further their research by increasing reaction control, reproducibility, and speed of synthesis.  We are on hand at the event to provide guidance on how flow chemistry can  help achieve better selectivity for catalytic reactions and find new routes for synthesis.
At FACS XVII, we are sharing our experience through both presentations and live demonstrations.
On day one, Stacey Crane presented an 'Introduction to Flow Chemistry and Recent Applications of Flow Chemistry in Industry and Academia' – a useful overview of how flow chemistry is being used.
Throughout the rest of the week, delegates will be able to visit the Vapourtec stand to watch a demonstration of a photochemical reactor. Stacey and Karine will also be demonstrating a flow system, giving event attendees the opportunity to see our equipment, our software, and how easy it is to use our system.
The event takes place from 3rd-7th June 2018 in Orléans, Loire Valley, France.