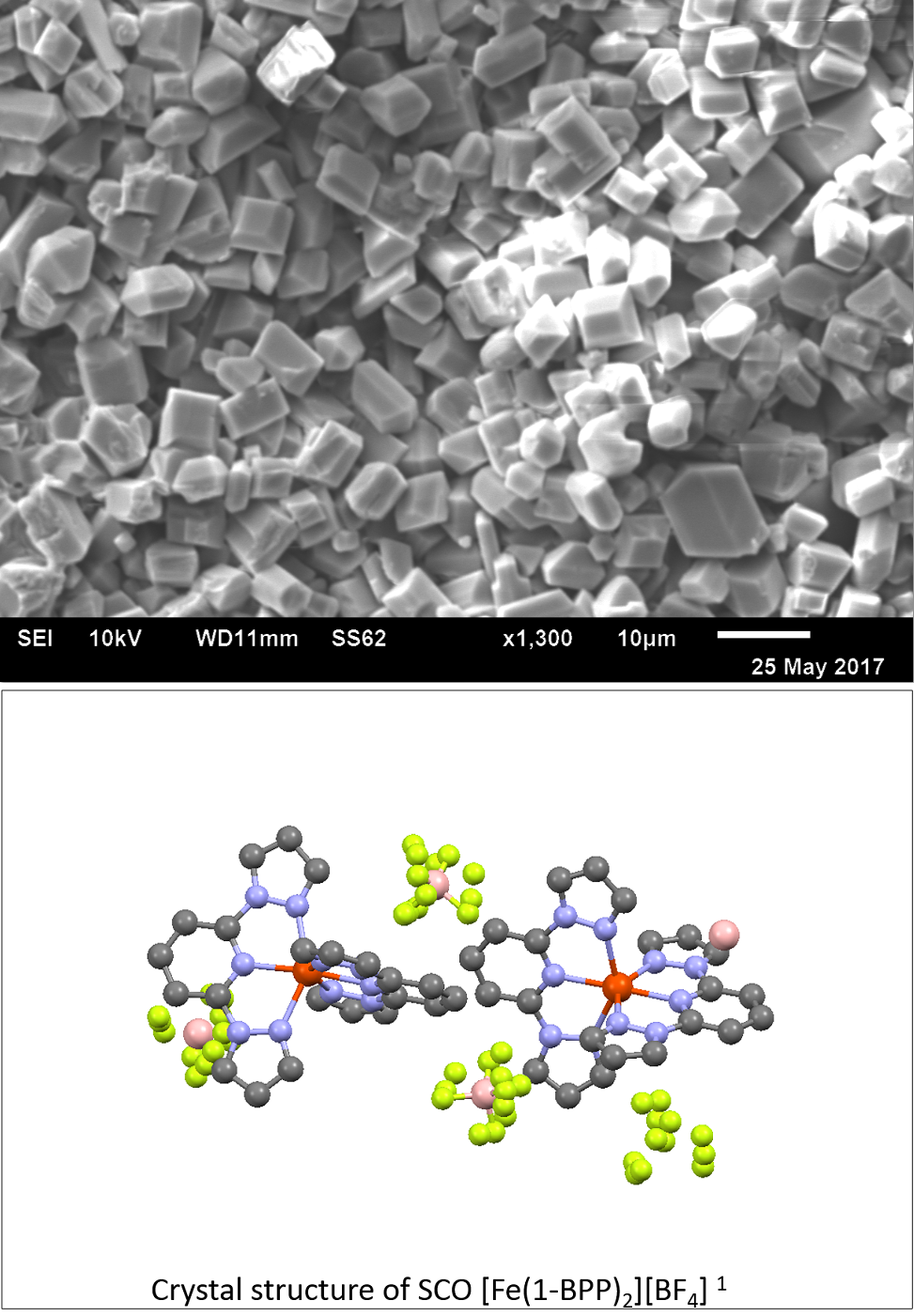 Metastable materials are materials that can exist in more than one state. Metastable materials have broad applicability ranging from simple colour change to applications in data storage.
For most applications controlling particle size is critical to the successful adoption of metastable materials.  By way of example, in data storage nanometre-sized particles of uniform size and shape are required.  Many industrial companies and research groups have adopted flow chemistry as a valuable technique for controlling particle size.  It is well documented that flow chemistry facilitates precise control over stoichiometry, mixing time, reaction time and temperature. Precise control of these variables leads to repeatable particle sizes.
Vapourtec has a highly productive collaboration with Scientists from Chick Wilson's Group within the Metastable Materials Group based at the University of Bath, UK undertaking research into Metastable Materials. Most recently the Group at Bath have been using Vapourtec's progressive mixing reactor (PMR) for controlling the particle size during crystallisation of metastable materials.   Dr Karen Robertson of Bath University explains:  "We are pleased to work with Vapourtec on a range of projects, including the exciting new progressive mixing reactor, as their expertise and enthusiasm has provided great insights and ideas for research developments. Together, we are able to push forward with innovative new flow technologies and applications as a result of their continued support, both in equipment and personnel time."
Vapourtec is grateful to the Wilson Group for allowing us to share the exciting results obtained using the PMR for the synthesis of switchable spin crossover compound [Fe(1-BPP)2][BF4].  The FeBPP complex was first published in; 10.1039/B100995H by Malcolm Halcrow Chem Commun, 2001, 577-578.  The group at Bath have demonstrated improvements in the control of crystallisation using the Vapourtec PMR.
To read more about the PMR click here
To download the summary of results from Bath University click here
To read more about the Metastable Materials Group click here