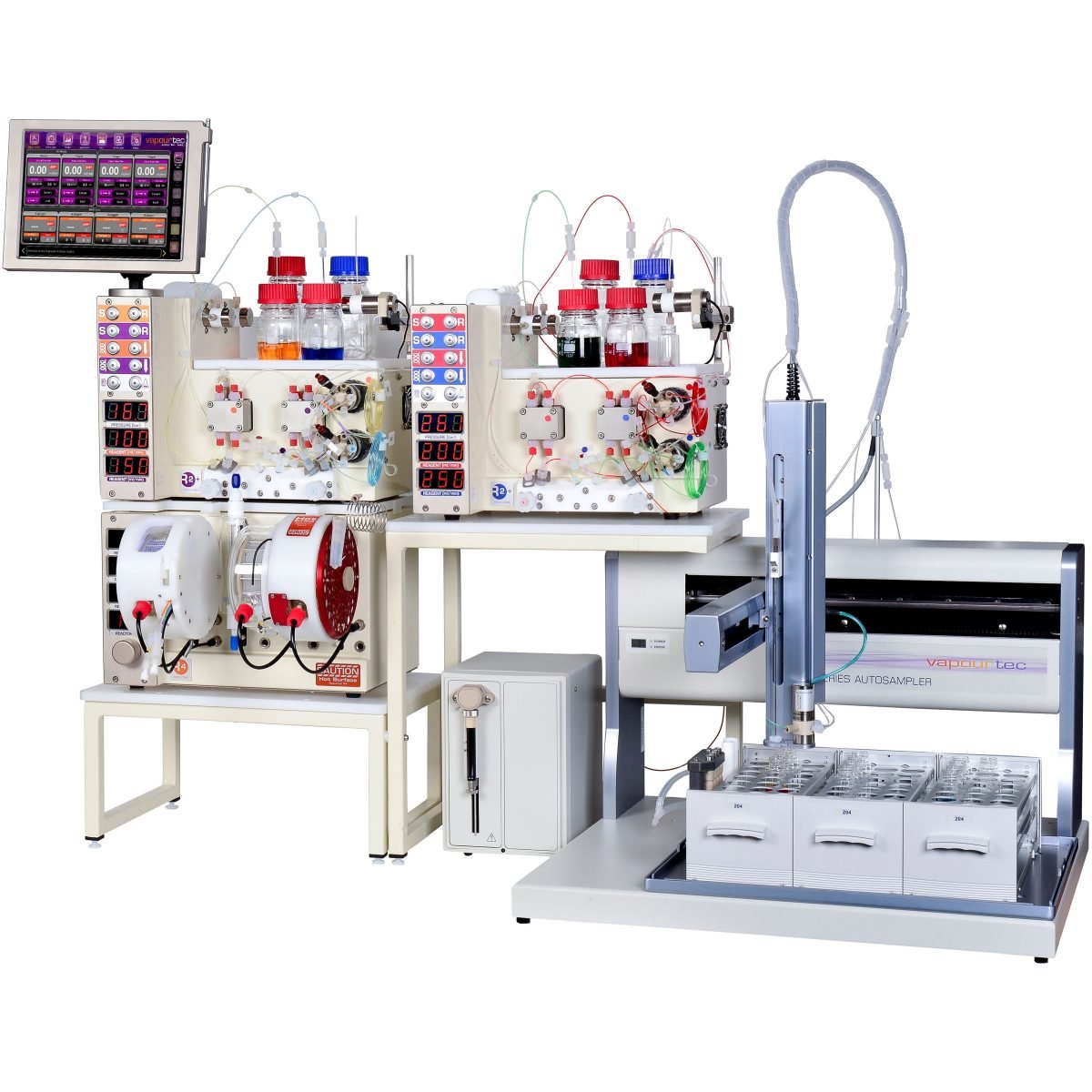 Vapourtec will be showcasing their flow chemistry systems and reactors at the forthcoming Flow chemistry and continuous processing conference (9-10 May, Boston, US).
This conference focuses on synthetic chemists and process scientists who want to learn more of the advantages of continuous flow in reaction optimisation and process control.
Key reaction parameters, such as reaction time or temperature, are accurately controlled in flow, allowing for shorted reaction times and better understanding of reaction kinetics.
Vapourtec will be exhibiting the highly cited R-Series flow chemistry platform and a variety of reactors such as the UV-150 photochemical reactor, Ion electrochemical reactor and the unique Variable Bed Flow Reactor (VBFR).
Vapourtec founder and MD Duncan Guthrie commented: "The flow chemistry and continuous processing conference represents our first attendance at a live conference in the US since 2019. It will be a great opportunity to catch up with our existing customers and a chance to demonstrate our continuous process technologies to an engaged and enthusiastic audience."