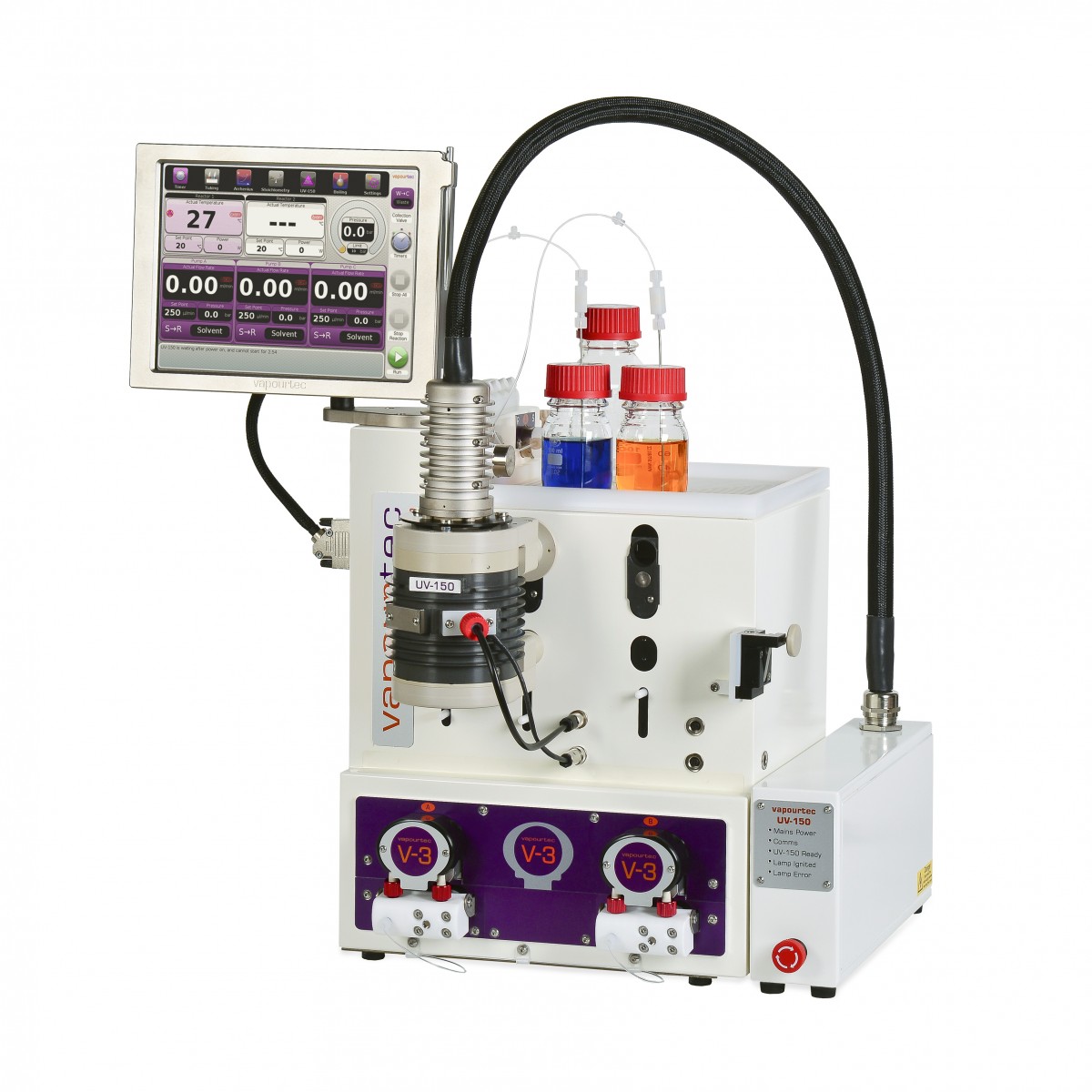 UK-based flow chemistry engineering specialists Vapourtec will be showcasing their easy-MedChem system and UV-150 photochemical reactor at the forthcoming 252nd ACS National Meeting and Exposition in Philadelphia (August 21-23).
Cited in over 200 peer review publications to date, Vapourtec's flow chemistry systems and reactors have contributed to considerably more major research breakthroughs than any other industry player.
The easy-MedChem is a system aimed at chemists looking to do initial reactions, followed by scale up optimisation. The system includes a tube reactor and column reactor for solid supported catalysts or reagents.
The UV-150 is a plug and play reactor that allows for safe access to photochemistry processes that hadn't existed before due to the unique design of the 150 Watt lamp, filters and reactors that deliver enhanced power, analytics and temperature control. The reactor, around 10% of the volume of other reactors that offer similar throughput, operates between -5° and 80°C. LED light sources from 365 nm to 530 nm are also available.
Stacey Crane of Vapourtec commented: "The ACS expo is a key date in our calendar and a great opportunity to exhibit our latest flow chemistry systems and associated technologies to a wide audience of chemistry decision-makers.
"This year's theme of 'of the People, by the People, for the People' reflects well the potential benefits that continuous process chemistry can deliver for people around the globe," added Stacey.
Vapourtec can be found at booth 1015, to arrange a meeting please contact stacey.crane@vapourtec.com