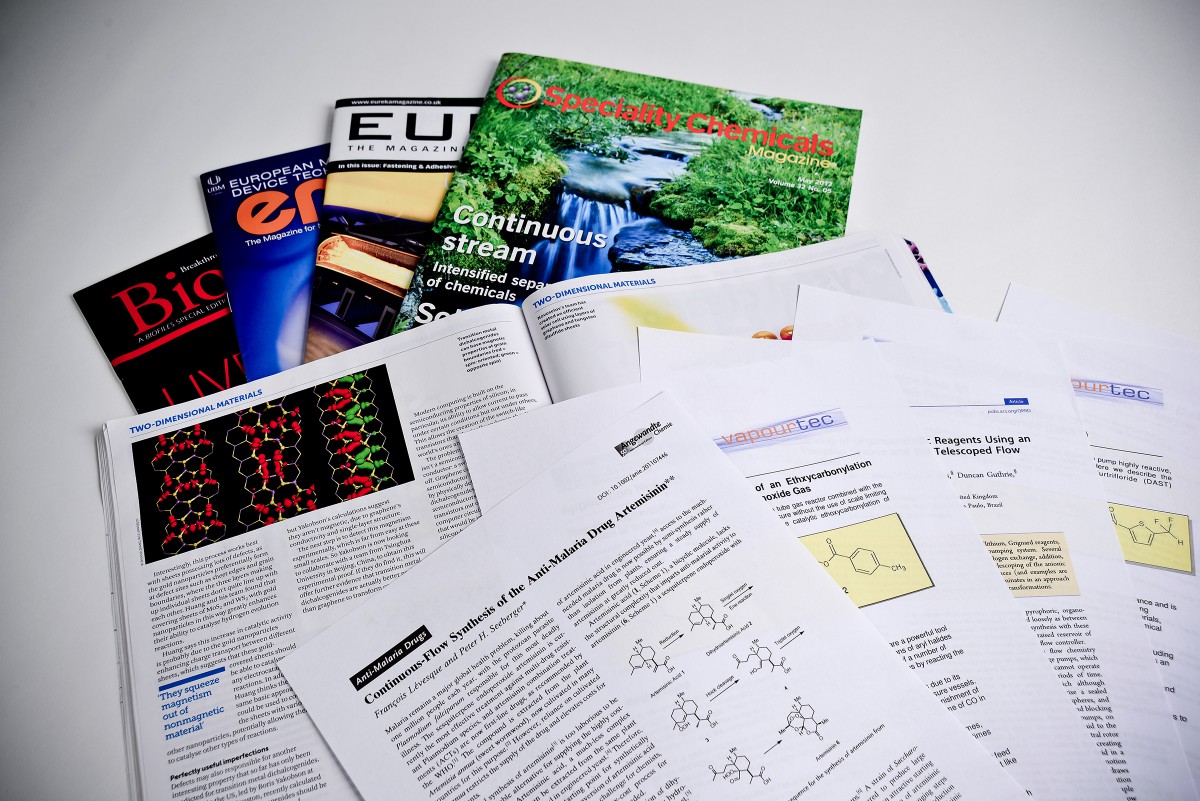 Vapourtec (Cambridge, UK) has recently reached the notable landmark of appearing in 200 peer review publications, cementing its position as the supplier of the most published flexible flow chemistry systems by a distance.
The 200th research breakthrough, utilising and citing Vapourtec's array of continuous process technology, appeared in Nature Communications and was titled "A scalable and operationally simple radical trifluoromethylation" from research conducted by Joel W. Beatty, James J. Douglas, Kevin P. Cole and Corey R.J. Stephenson at the University of Michigan's Department of Chemistry.
Vapourtec MD Duncan Guthrie commented:
"This is another key milestone in the history of Vapourtec with our E-Series and R-Series systems being cited in many important continuous process research breakthroughs.
"By contrast most of the other suppliers in the field of flow chemistry technology have less than half our number of publications emphasising the unique capability of the Vapourtec system to deliver results.
"It is also very encouraging that our UV-150 photochemical reactor, launched 2 years ago, is being referenced in an increasing number of publications with 12, to date, citing its use.
"Awareness of flow chemistry potential is burgeoning with a recent report estimating current year on year growth to be around 10% to deliver a predicted market value of US$1.5 billion by 2020," added Duncan.