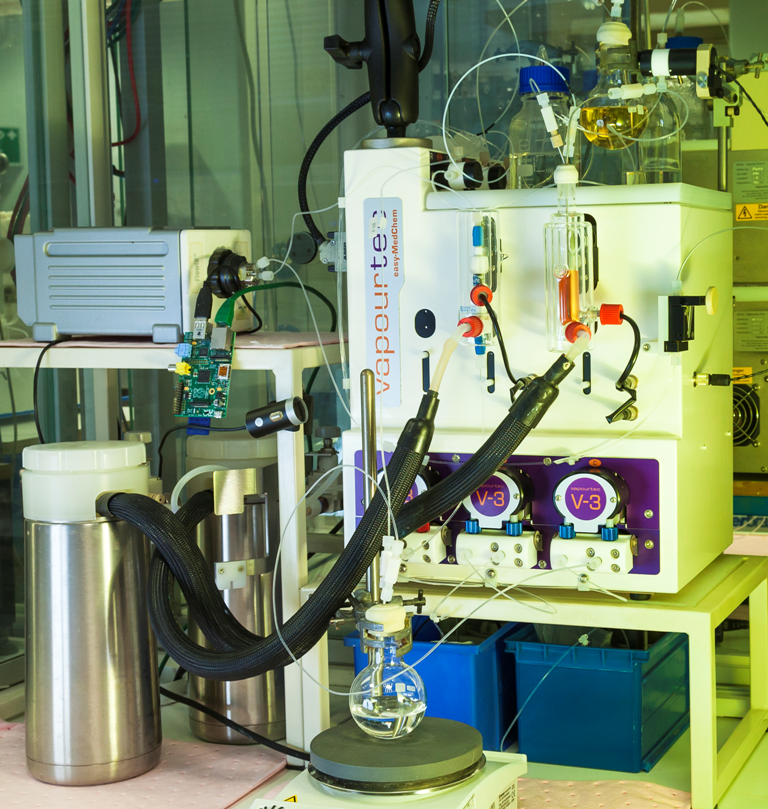 The group of Steven Ley at the University of Cambridge has played a key role in a recent breakthrough published in Nature Chemistry:
http://www.nature.com/nchem/journal/v8/n4/abs/nchem.2439.html
And announced in Chemistry World:
http://www.rsc.org/chemistryworld/2016/02/carbon-bond-formation-flow-chemistry-diazo-compounds
Professor Ley's team has managed to harness an unstable chemical class of compounds to form multiple C-C bonds.
The process involves continuously diluted, small volume flows of highly reactive diazo reagents to form up to three carbon-carbon bonds without any isolation of the intermediate molecules.
Their most recent set-up has involved the use of Vapourtec's E-Series flow chemistry system in conjunction with Vapourtec's cooled column reactors that offer precise and consistent temperature control, ambient to -40°C as well as full visibility throughout the reaction process.
Professor Ley explained in an interview for a recent Chemistry World article: "Producing diazo compounds in batch mode on a large scale is normally forbidden however if you make small quantities continuously and immediately use them, as we do, you have the opportunity to discover new chemical reactions."
Vapourtec Sales Manager Stacey Crane commented: "Once again Prof Ley and his team have successfully used our system and complementary technologies to perform exciting chemistry"
"Our longstanding relationship with Professor Ley and his team has demonstrated, time and again, that a continuous process approach can deliver productive and highly efficient chemistry," added Stacey.
To read the complete Steven Ley Group paper click here
To read an article about the research in Chemistry World click here