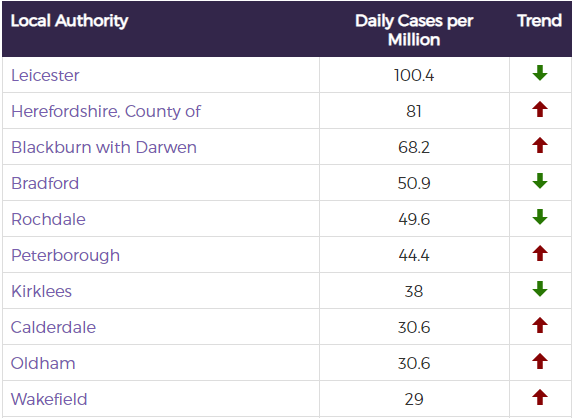 Vapourtec has launched a pioneering 'Covid-19 hotspot tracker' aimed at helping to identify high risk areas for businesses and individuals as the nation begins to return to normality and local travel increases.
Developed by Vapourtec software engineer Josh Ridgway, the 'league table' encompasses all of the local authorities across England and is updated daily, presenting the latest reported cases of Coronavirus per million of the population.
The list began as a way of assessing the risk for Vapourtec engineers making site visits to customers but has evolved into an informative tool that can be freely used by all as MD Duncan Guthrie explained:
"One of our software engineers, Josh has organised the government's Covid-19 positive test data into an easily presented form that will give an up to date view of the "Covid-19 risk" associated with each local authority in England.
"The data is presented as a league table, highest daily cases to lowest daily cases with a graph available for each local authority. The data is updated every day.
"Our service engineers are starting to plan service and installation visits and we needed a way to assess risk of a site visit.
"Recently the government has done a great job increasing testing to a level that puts us in the top 5% of countries in the world for tests per head of population. The data available is excellent but all data is presented as overall infection rate rather than infection rates that are applicable now, today. This is why Josh wrote his software to analyse the data and to allow us to assess risk. We feel it can play an important role for other businesses and individuals seeking the latest information," added Duncan.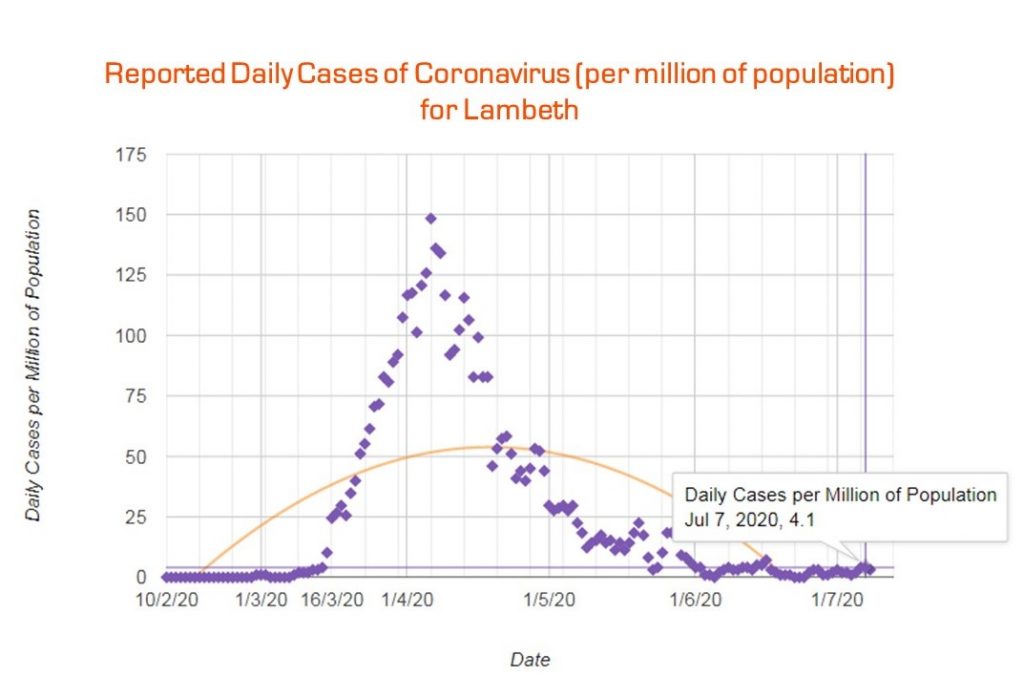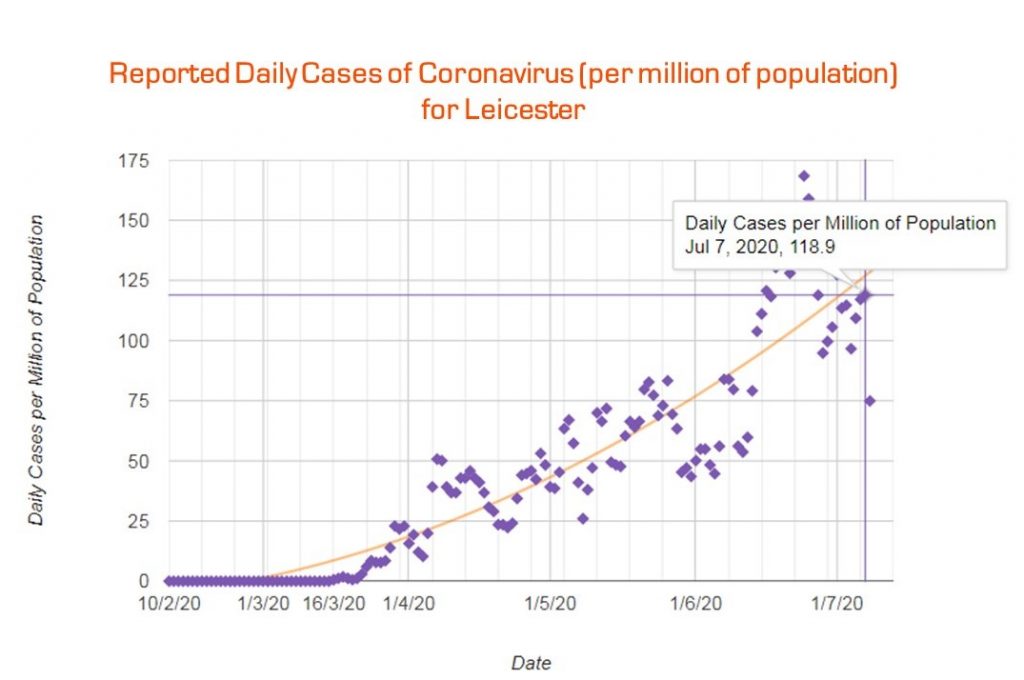 Featured above are the graphs generated by Vapourtec's COVID-19 hostpot tracker. A graph is available for each local authority in England. Left shows the reported daily COVID-19 cases for Lambeth and right shows cases for Leicester.