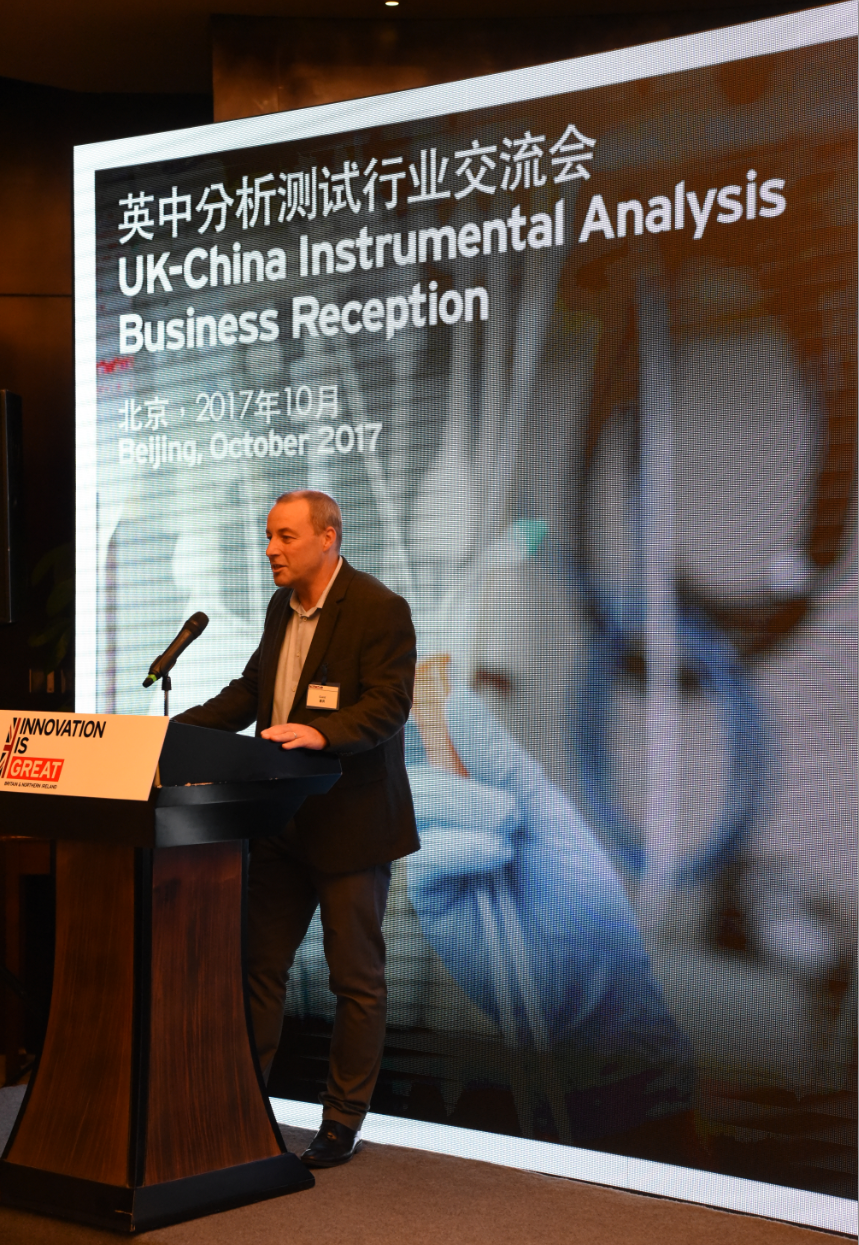 Vapourtec founder and MD Duncan Guthrie recently delivered a talk about the company's involvement in pioneering flow chemistry research to an audience at the UK-China Life Sciences business reception in Beijing.
The event was jointly organized by GAMBICA UK and the Beijing UK Embassy Life Sciences Trade Department.
Duncan commented "We pitched our innovative flow chemistry systems as a disruptive technology that threatens to change the way fine chemicals are developed and manufactured globally.
"Adopting innovative technologies, such as that offered by Vapourtec, is in line with the recently stated direction of the Chinese economy.  China has chosen innovative development as one of the five key principles for the 13th Five-Year Plan (2016-20) with a target of becoming an innovative economy by 2020," he added.