Application Note 4: Example: Scale-up SNAr using 4 Reactor Channels in Series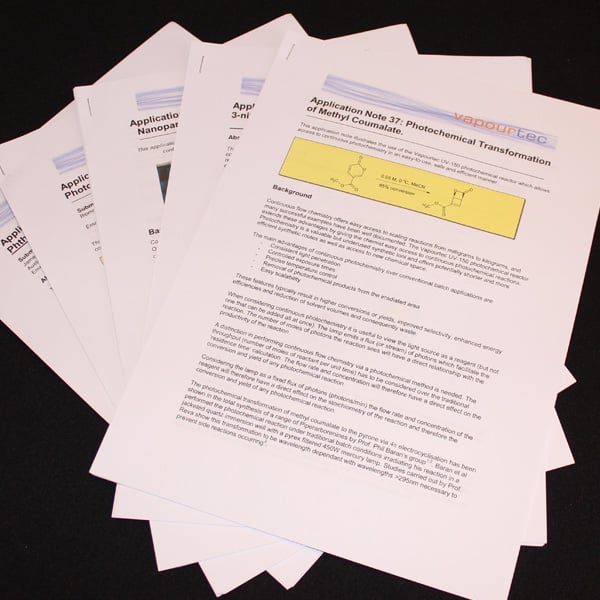 The flow reactor was configured using a combination of the R-2 Pump Module and R-4 Reactor Module as shown in Scheme 1. Four Tubing Reactors (10 mL each) were installed and connected together in series. A 40 psi BPR was fitted in-line between the reactor outflow and the collection Valve.
Join the Vapourtec Knowledge Base to access this Application note
Get in touch
For more information on flow chemistry systems and services please use the contact methods below.
Call us on +44 (0)1284 728659 or Email us