Application Note 3: Example: Scale-up SNAr using Single 12 mL Tubing Reactor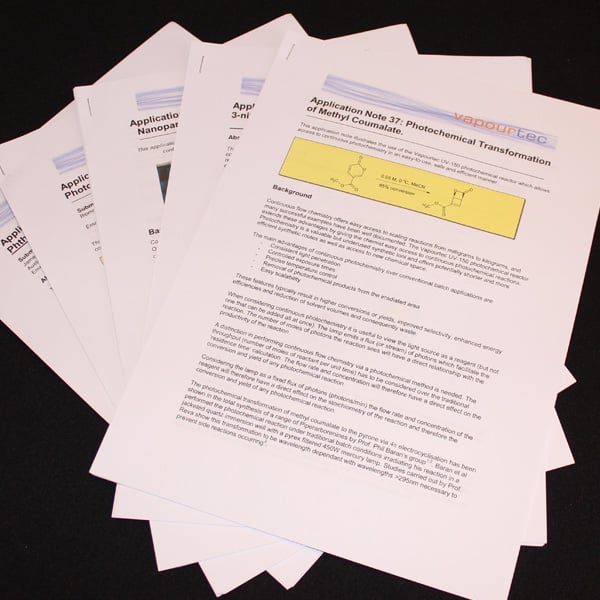 The flow reactor was configured using a R4 Flow Reactor Module and 2 Knauer A120 high pressure pumps as shown in Figure 1. The pumps were connected to a 12 mL tubing reactor via a T-piece. Each pump was connected to the T-piece through a 100psi BPR. A 'T' pressure release safety valve fitted with a 250 psi BPR was fitted between the T-piece and the tubing
reactor. The outflow from the tubing reactor was directed into either a 100 mL Duran waste collection bottle or into a 5L Duran product collection bottle filled with 4L of water, which was placed on a magnetic stirrer and stirred at approximately 600 rpm. A manual 2-position 3-way valve from used to direct the outflow to either 'waste' or collect. A 40psi BPR was connected in-line between the tubing reactor outflow and the selection valve.
Join the Vapourtec Knowledge Base to access this Application note
Get in touch
For more information on flow chemistry systems and services please use the contact methods below.
Call us on +44 (0)1284 728659 or Email us