Application Note 26: Continuous Fluorination Reaction with Diethyl Amino Sulfur Trifluoride (DAST)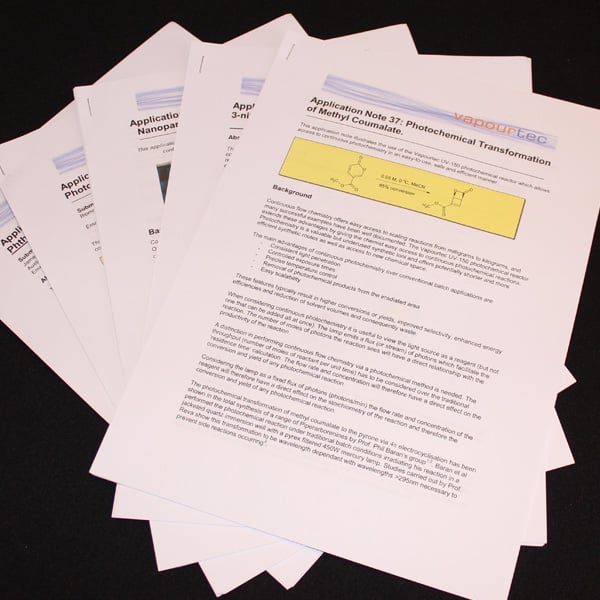 This application note illustrates the use of the Vapourtec R-Series system to pump highly reactive, moisture sensitive reagents in a safe and stable continuous reaction. Here we describe the continuous fluorination of a carbonyl group with diethylaminosulfurtrifloride (DAST) pumping directly through the R-Series acid resistant pump heads.
Join the Vapourtec Knowledge Base to access this Application note
Get in touch
For more information on flow chemistry systems and services please use the contact methods below.
Call us on +44 (0)1284 728659 or Email us