Application Note 14: Phase Transfer Catalysis Alkylation of 2-Oxo-cyclopentanecarboxylic acid ethyl ester under biphasic conditions using phase transfer catalysis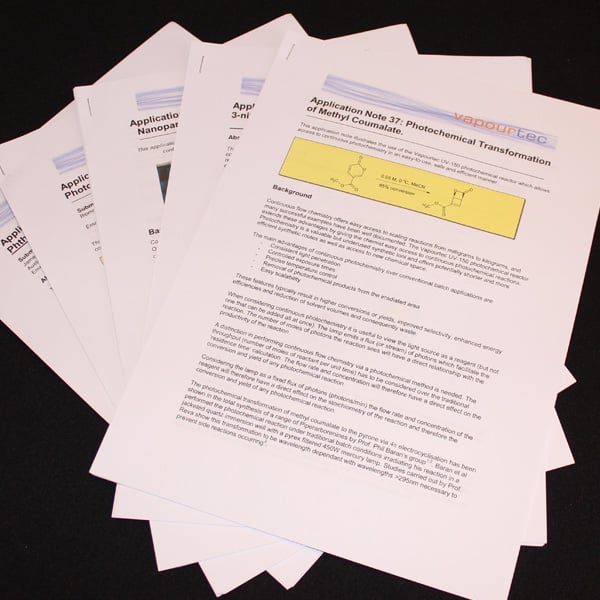 This example illustrates how a continuous flow tubing reactor can be used to carry out biphasic reactions.
It demonstrates Phase Transfer Catalyzed (PTC) alkylation of β-Keto ester under segmented flow conditions using the Vapourtec flow system along with the flow Commander software enabling fast screening of reaction conditions.
Join the Vapourtec Knowledge Base to access this Application note
Get in touch
For more information on flow chemistry systems and services please use the contact methods below.
Call us on +44 (0)1284 728659 or Email us