Application Note 10: Heterocycle Formation in Flow: 4,5-Disubstituted Oxazoles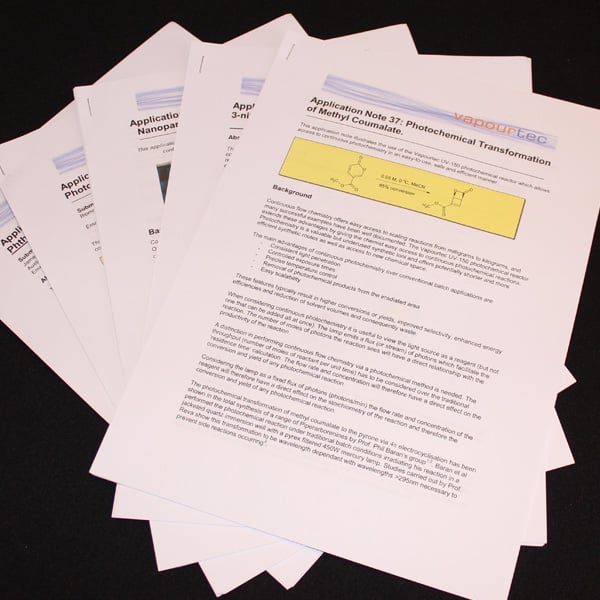 This Application Note illustrates how the R-2 pump/injector and R-4 flow reactor modules can be used to prepare oxazoles utilising a combination of a tubing reactor and polymer-assisted continuous flow-through (PACT) reactors1. Reagents are introduced into the flow stream via sample
loops attached to the injection valves.
Join the Vapourtec Knowledge Base to access this Application note
Get in touch
For more information on flow chemistry systems and services please use the contact methods below.
Call us on +44 (0)1284 728659 or Email us