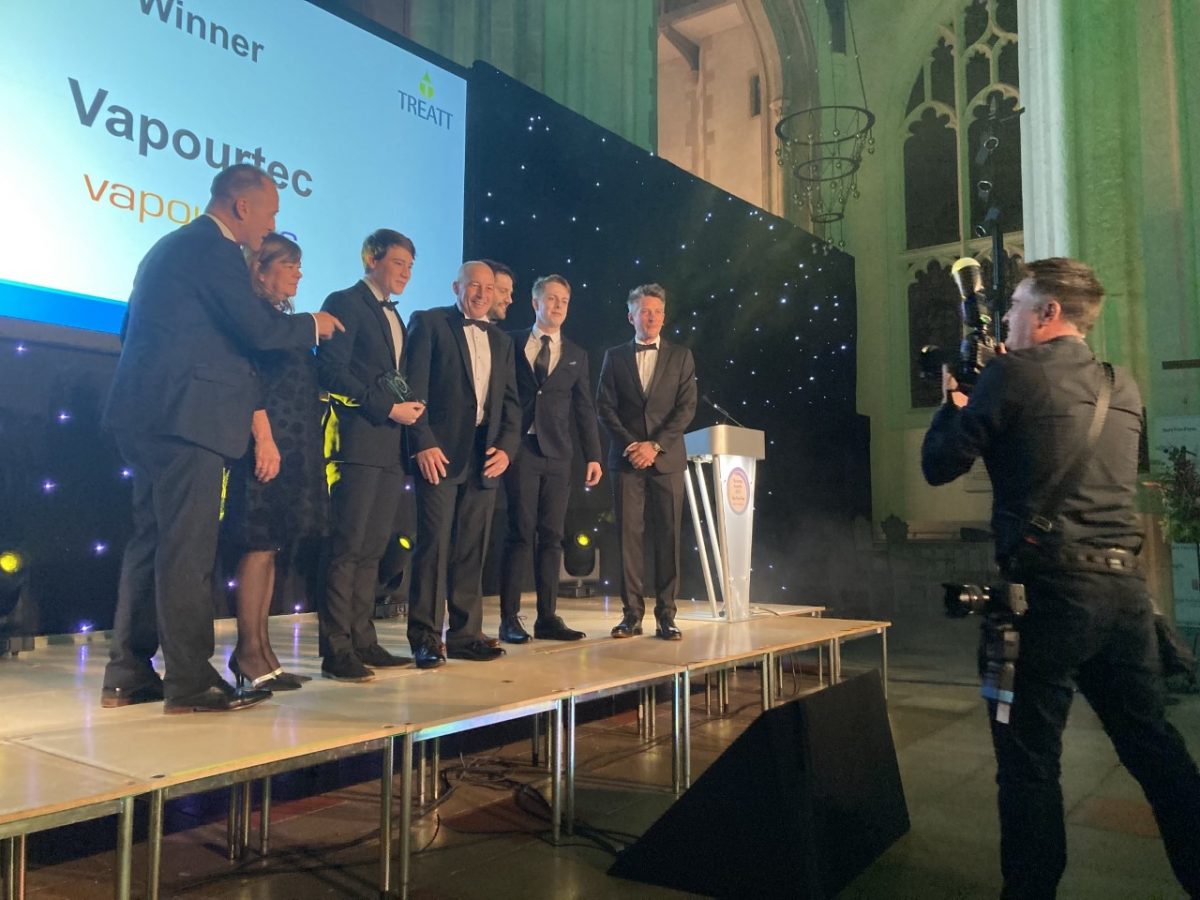 Vapourtec picked up the West Suffolk Award for Innovation, sponsored by Treatt, for their easy-HC10 disinfectant maker and sprayer at the recent Bury Free Press Business Awards.
The award celebrates West Suffolk businesses who are actively investing in research & development and delivering innovative products and solutions within their sector.
"We are delighted to be recognised in this way by our local business community and it illustrates the innovation that has gone into the development of the easy-HC10 disinfectant maker and sprayer," said Vapourtec MD Duncan Guthrie after accepting the award.