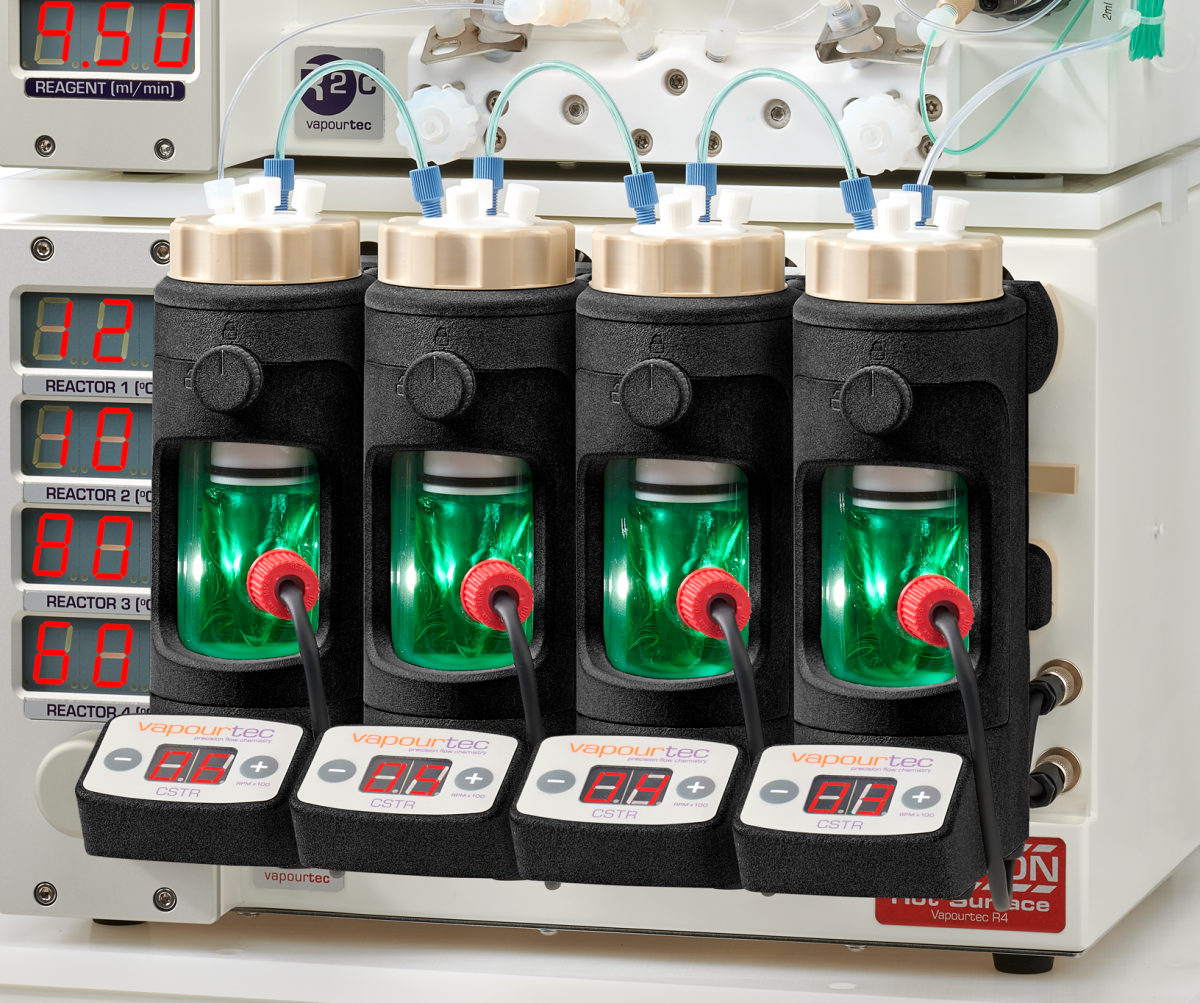 Vapourtec has recently launched a continuous stirred tank reactor (CSTR cascade) that is designed for continuous process synthesis and works in conjunction with their existing, industry-leading flow chemistry systems.
Allowing for a CSTR cascade of up to eight reactors within an R-Series flow chemistry system that includes two R4 modules, Vapourtec's CSTR cascade is perfect for flow reactions involving solids and liquids. It operates at a pressure up to 5.0 bar with volume ranging from 5 ml to 40 ml per CSTR and can heat and cool the reactor in the range -10°C to +150°C.
Vapourtec's entry level E-Series flow chemistry system can be fitted with up to two CSTRs in a cascade.
The easy to clean and assemble reactor delivers safety and precision with stirring speeds from 100rpm to 1200rpm and features a built-in burst disc as well as an optional protective screen.
There is also an option for a photochemical CSTR using LED light sources from 365nm to 700nm scheduled for launch later in Q4, 2023.
The CSTR has been designed and developed in close liaison with leading flow chemists within industry and academia.
Dr. Manuel Nuño of Vapourtec explained: "CSTRs are commonly used within chemical synthesis however our approach has been to adapt that to flow chemistry by enabling a CSTR cascade ensuring the reactor complements our two continuous process systems.
"With an eight reactor CSTR cascade it is possible to approach the performance of tubular reactors allowing for the separation of reaction products from starting materials and tightly controlled residence time distributions (RTDs)."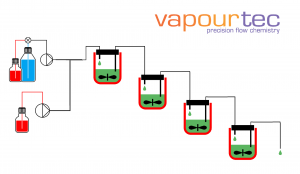 For more information about the CSTR click here
For more information about the E-Series click here